2020 Nissan Sentra Review – Tustin CA

View Inventory
Vehicle Overview
The new 2020 Nissan Sentra is powered by Nissan Intelligent Mobility and finally brings smartphone connectivity to your fingertips for the first time in Sentra history. At the reveal for the new Sentra, people were shocked at the evolution we saw for the brand. It's a side to the Nissan Sentra we'd never seen before: chic, sporty, and daring. Nissan's redesign of the Sentra clearly drew inspiration from Nissan's design philosophy, bringing a "clean silhouette" through the V-motion laws of design. From front to back, the Sentra embodies the simplicity and cleanness of V-motion design principles. It's pure poetry in motion. Our dealership here in Tustin CA invites you to study up on the Sentra. It's the popular Nissan small sedan in a way you've never seen it before. If you get this one, you'll be zipping about and taking over city streets in all the best of ways.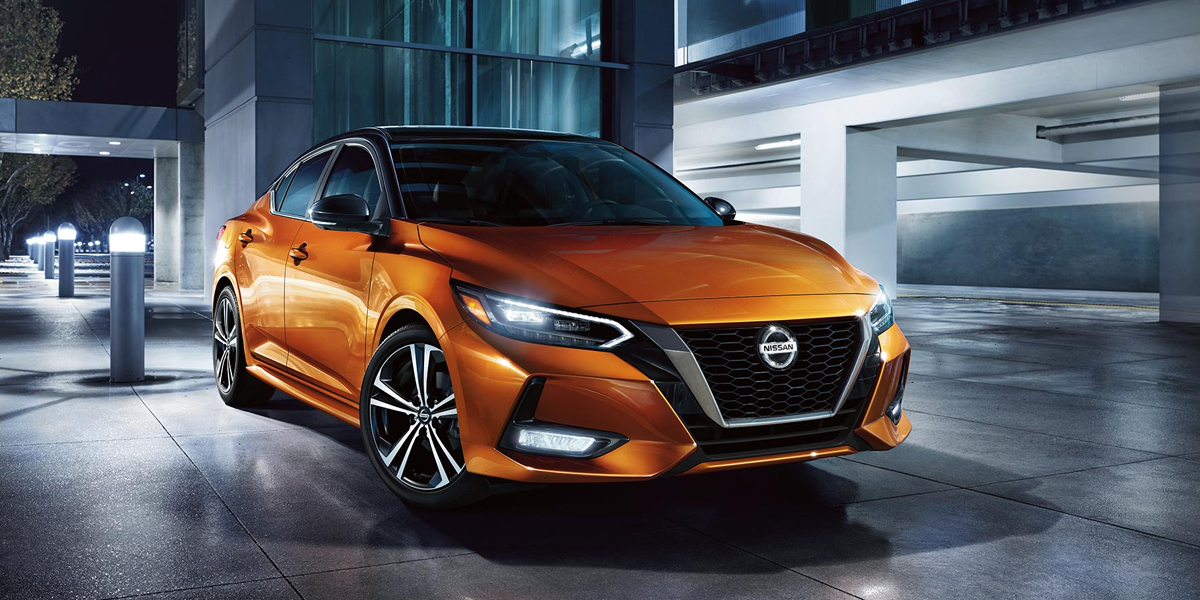 Exterior - 2020 Nissan Sentra
The Sentra's body got wider for 2020, and its roof is now 2.2 inches lower. A lower roof and wider body spell out more sportiness and a more flowing design than in year's past. When you look at the Sentra, it looks like it has finally arrived in its class and is ready to get serious about becoming the top of that class. Elegant color options, along with a few daring and creative options, are a satisfying complement to the body style. Two-tone color options make things even more exciting. One of our favorites is the Super Black & Aspen White Tricoat two-tone option. The gorgeous bright white contrasts beautifully for the rich black. It's a deep color combination that reflects the new higher class and style of the modern Sentra.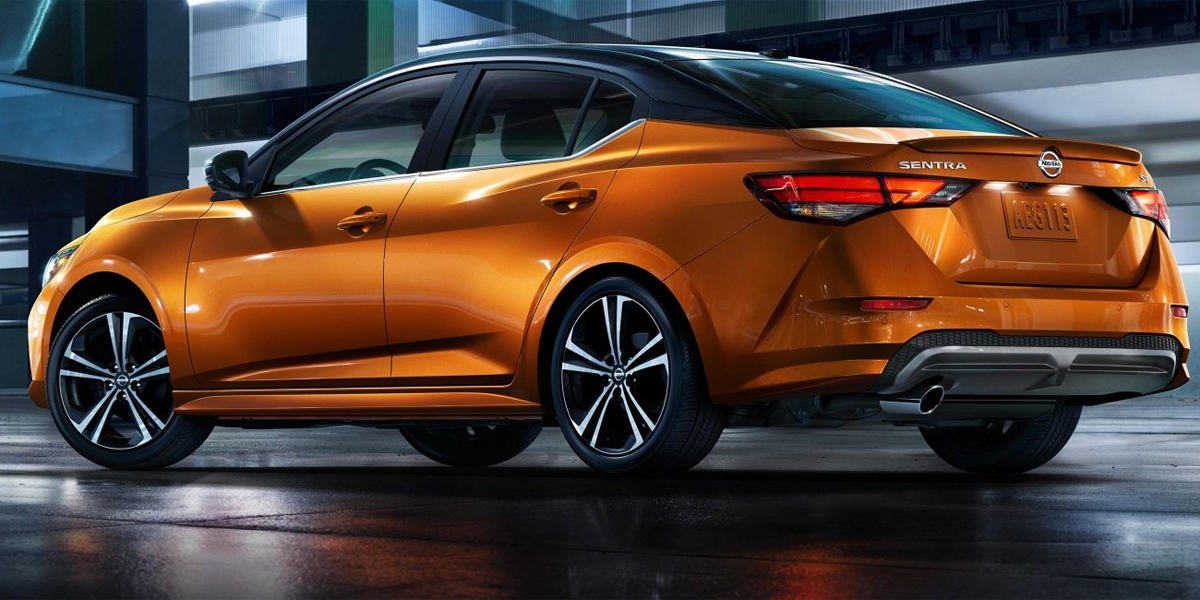 Interior - 2020 Nissan Sentra in Tustin
Nissan wanted to refine the Sentra in every way, so they started with the basics. The new cabin is quieter than in any other model year's interior, a detail that plays a very important part in the interior's quality. The new Bose premium audio sound system makes it all the more important to have that gentle, quiet interior available. Now you hear nothing but crystal clear music and high notes instead of highway sounds. Android Auto and Apple CarPlay are standard on the Sentra this year. What about quality, though? What does your interior really feel like when you step into it? The SV's premium package is a fine example of just how upscale you can make your Sentra. When you opt for the SV's highest level package, you get soft, quilted leather seats with a power driver's seat. It's a softer touch for the more refined Sentra.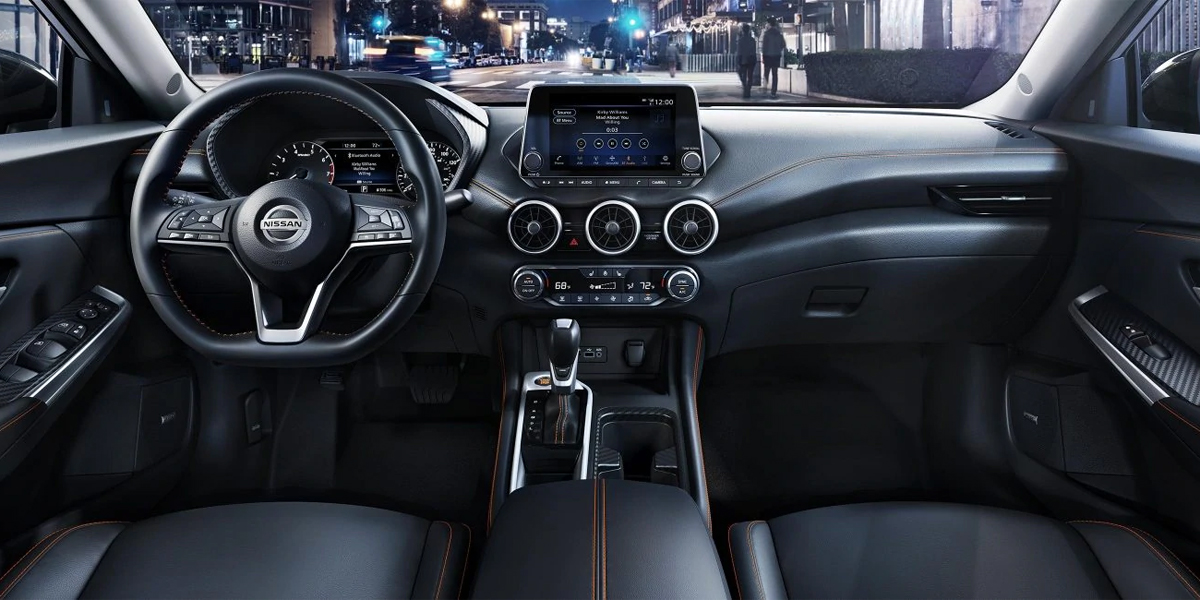 Mechanical - Nissan Sentra specs in Tustin
A continuously variable automatic transmission is your engine's partner in fun. You'll find that it's well-suited for its powertrain and that it performs well overall. The biggest perk to the transmission is that it's crafted to be very efficient, so you can expect to be rewarded with money saved at the pump.
Powertrain - Nissan Sentra specs in Tustin CA
The new powertrain gets a huge boost this year, with a 149 horsepower 2.0-liter four-cylinder engine taking the place of last year's less peppy powertrain. We're glad to see that Nissan listened and decided to up the powers of the 2020 Sentra. You'll find that its engine is much more responsive now as well. You're going to have a burst of energy whenever you need it with highly responsive handling and a true sense of adventure out of the invigorated powertrain.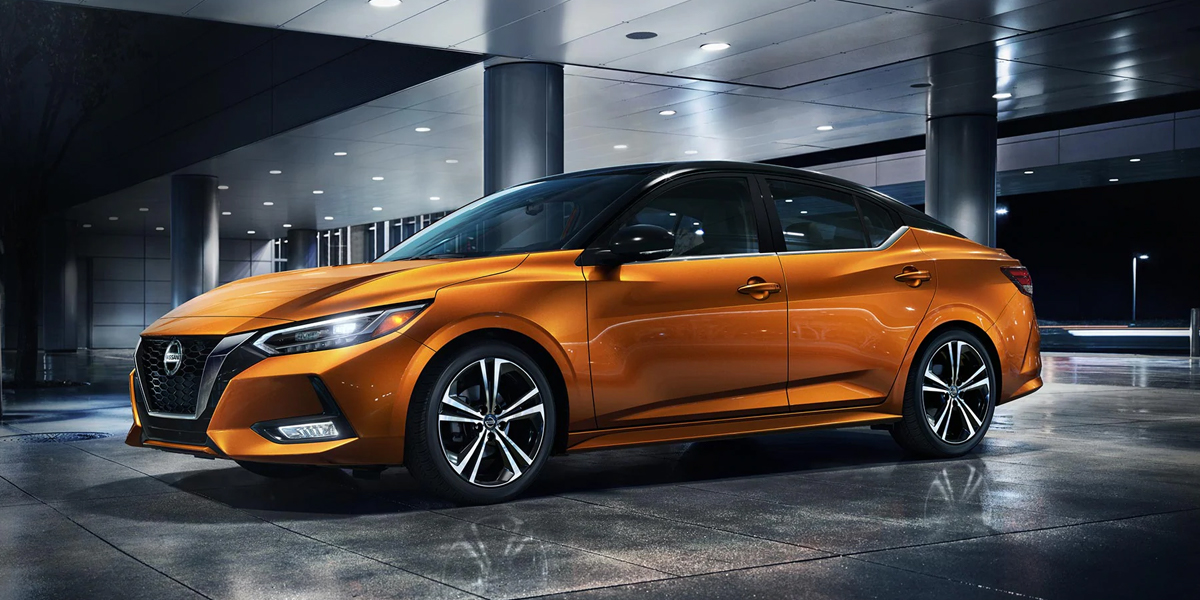 Safety - 2020 Nissan Sentra dealer
Safety Shield 360 is your Nissan safety platform, and it gets big upgrades this year in terms of standard features for your Sentra. Expect automatic emergency braking, lane keeping assist, and blind spot monitoring to be standard on every single trim of the Sentra, something that you won't see on other vehicles in this class and at this price range. Nissan's commitment to seamless integration of new technology, flowing together in a well-rounded unit of productivity, is finally a reality in 2020. You see the improvements on other areas of the vehicle as well, but nowhere does it count as much as it does in their Safety Shield 360 platform. This particular suite of safety features will certainly prevent accidents this year and will possibly even save lives. No, there's nothing that can prove that, but if you test drive the Sentra, you'll quickly see why its safety features might be seen as life-saving in some situations.
The new Sentra is meant to flow from front to back. It's a quieter, steadier, and more exciting ride than you've ever seen from the Sentra before. We truly believe that if you test drive the new Sentra, you won't want to give it back to us. And thankfully, if you take advantage of our specials and deals on the Sentra, you can take it home with you for good in 2020. Just call today to schedule a test drive.
*Article for general informational purposes, for complete details please contact the dealership.