2021 Nissan Rogue Review near Orange CA

View Inventory
Vehicle Overview
The Nissan Rogue continues to be among the best-selling small crossovers on the market, and that makes it one of Nissan's most important models. In order to stay ahead of the pack, Nissan has redesigned the 2021 Nissan Rogue and is introducing its third generation. The most obvious change is that Nissan has given it a much more truck-like appearance even though this is still a car-based SUV. The aesthetic is handsome, stylish and modern, and it stands out from other vehicles in the field. Nissan has also focused on the interior, which was perhaps the most questioned aspect of the last generation. This interior is refined, features upscale materials and is loaded with more of the latest technologies.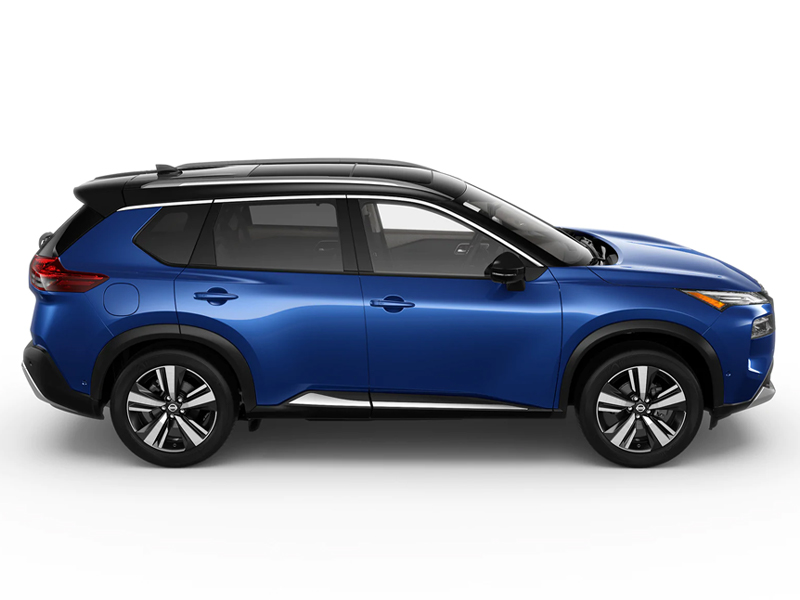 Exterior - 2021 Nissan Rogue
The new wheelbase is the same as the last wheelbase: 106.5 inches. The design is a bitter shorter overall by 1.5 inches at 183.0 inches. It also a bit lower to the ground, which means about 7.6 inches of ground clearance. These changes were made not only to support the new aesthetic but to improve handling. Another big change is that all exterior lighting will be available as LED: headlights, taillights, fog lights and daytime running lights, but it was unclear at the time of writing this 2021 Nissan Rogue review if they would all be standard equipment and, if not, at what point they would be optional.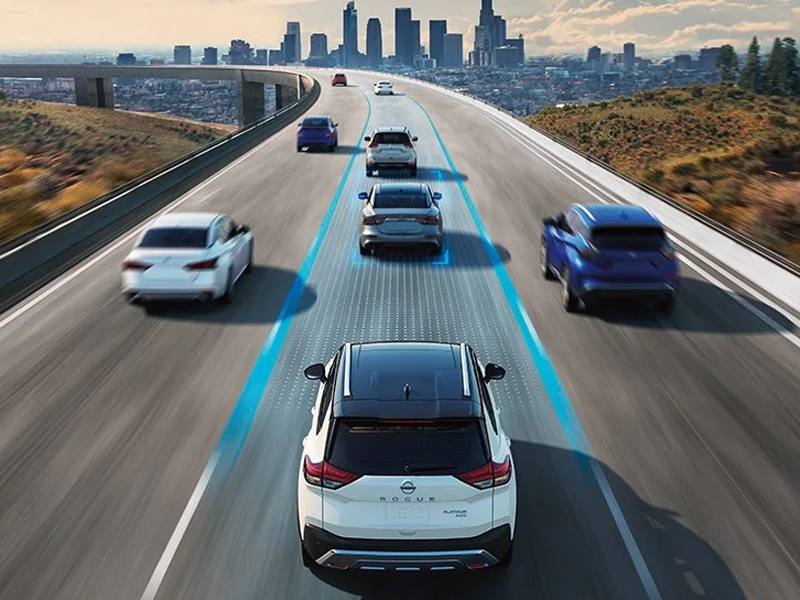 Interior - 2021 Nissan Rogue near Orange
The interior that you can see firsthand at Nissan of Tustin, your local Nissan dealership serving Los Angeles Orange Anaheim California, has been completely redesigned. The dashboard now has a bi-level design so that the infotainment touchscreen is more pronounced and easier to view while driving. The driver information display, radio interface and shift knob have all been refashioned for easier use but also a richer and more modern appearance. It still has two rows and seating for five. Overall passenger volume along with front and rear legroom and so forth are relatively the same. The cargo area in terms of cubic feet is a bit smaller on paper, but in practical usage, there is not much difference at all.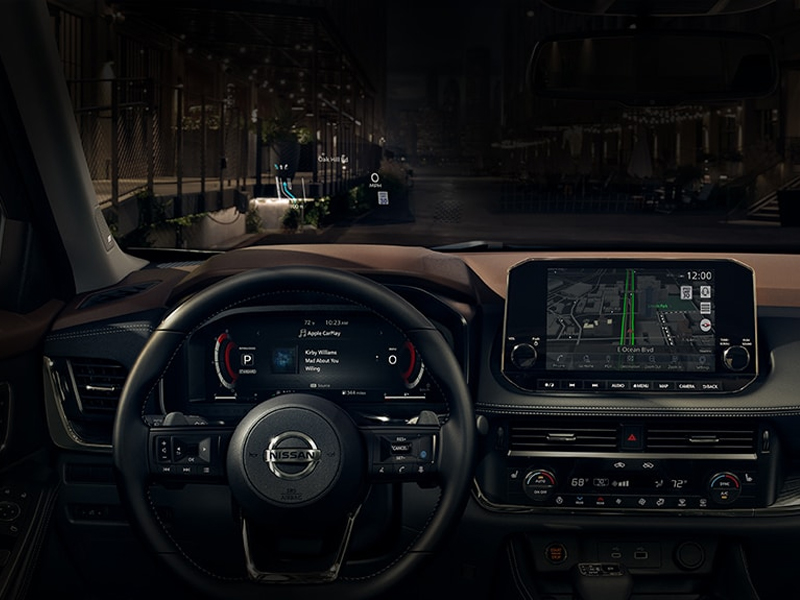 Mechanical - Nissan Rogue specs near Orange
Nissan has not made many changes mechanically, which is probably the least surprising aspects of this 2021 Nissan Rogue review. Afterall, mechanical performance and reliability are a big part of why the Rogue became as successful as it is. Front-wheel drive remains the standard configuration, and once again, all-wheel drive is available throughout the lineup, including the base trim. The base wheel size will be 17 inches. The Rogue will feature four-wheel disc brakes and an anti-lock braking system.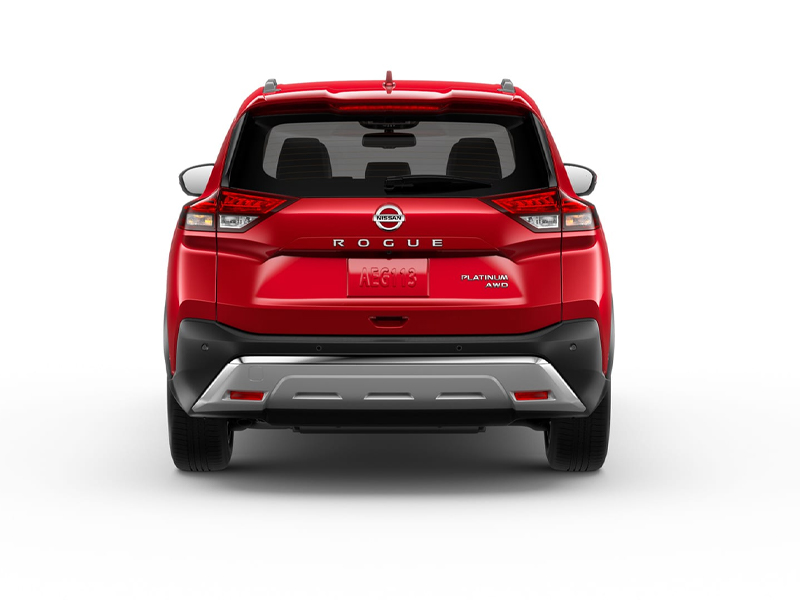 Powertrain - 2021 Nissan Rogue dealer
The powertrain remains largely unchanged as well, but it has been refined for better output and fuel performance. The transmission remains a continuously variable automatic transmission. Nissan will again pair that CVT with a 2.5-liter four-cylinder engine. That engine makes 181 horsepower and 181 pound-feet of torque, which is a notable bump from the last generation: 170 hp and 175 lb.-ft. This increase is not just about the refinement of the powertrain. Nissan has also employed high-strength steel this time, which has lowered weight, upped horsepower, improved fuel performance and so on.
Safety - 2021 Nissan Rogue dealer
The Nissan Rogue was again an IIHS Top Safety last model year. While the new model had not yet been tested at the time of this 2021 Nissan Rogue review, similar recognition is expected. The platform is not that fundamentally different, and there have only been improvements and additions to the safety equipment and driver assistance technologies. A notable improvement is that the 8.0-inch color HD touchscreen is now standard equipment. A 9.0-inch screen will be available on the upper trims. In regard to driver assistance, Nissan will offer its ProPilot Assist system with the SL and include it with the Platinum.
Test Drive Today - 2021 Nissan Rogue dealer
Would you like to test-drive the 2021 Nissan Rogue as soon as it is available? Let Nissan of Tustin know, and we'll contact you as soon as it arrives. Once the new model is here, you can visit our dealership serving Los Angeles Orange Anaheim California at your convenience. You can also call, email or text us, and we can keep you abreast of the latest information that way as well. We also offer live chat through our website and can provide custom quotes, assist with auto loan preapproval and much more.