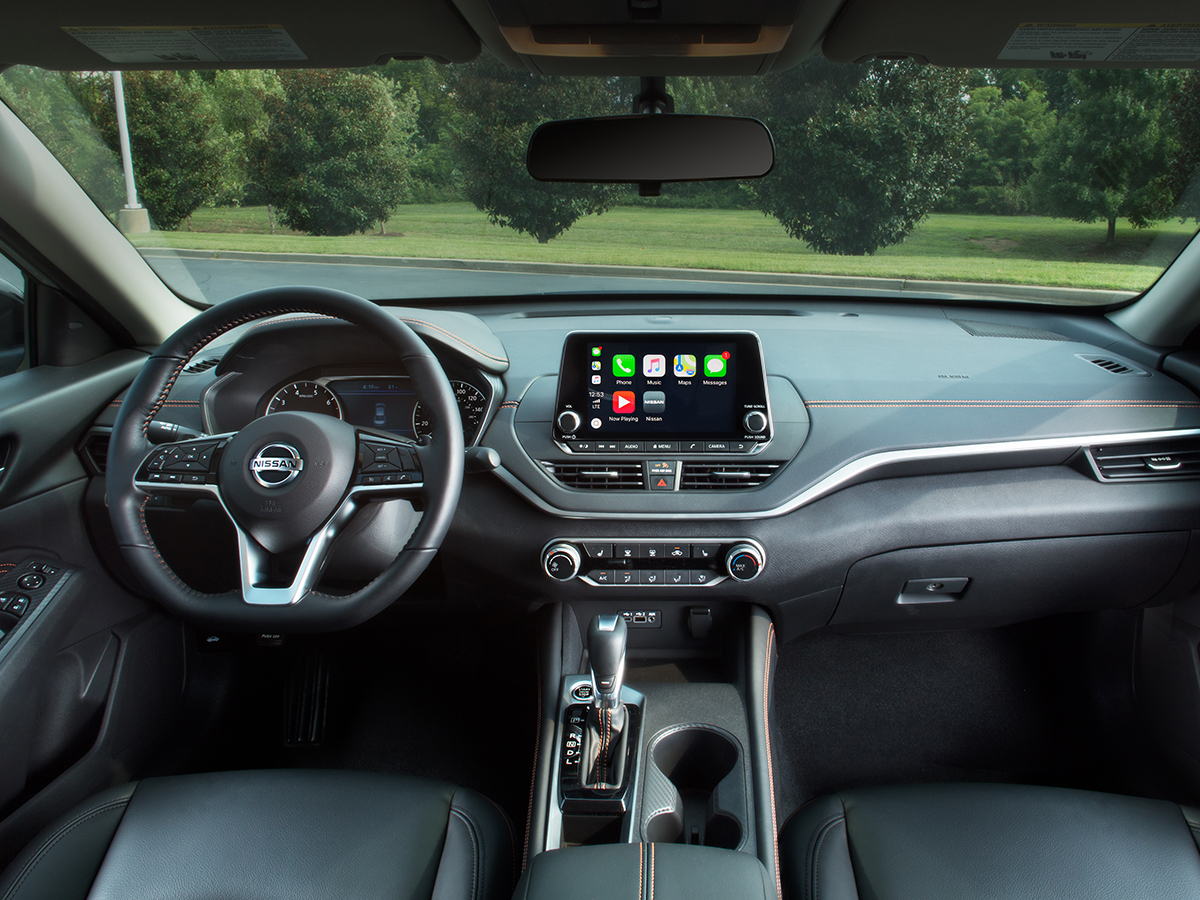 Genuine Nissan Air Conditioner Service in Tustin, CA
Every Nissan car, truck, van, or SUV model has an air conditioner system that delivers cold air into the cabin as needed. Vehicle air conditioning systems are complex with many components working together to generate cold air when you flip the A/C switch, including a compressor, refrigerant, orifice tube, switch, relay, hoses, and lines.
If a component gets excessive wear, damages, or leaks, the air conditioner's performance will suffer; the most significant consequence of a defective A/C system is no cold air production at all. With summer heating up in the Tustin region, it is an excellent idea to schedule air conditioner service if you notice any of the warning signs of an air conditioner problem. Nissan of Tustin is conveniently located near Irvine and Santa Ana, CA.
The Warning Signs of an Air Conditioning Problem
At Nissan of Tustin, we have vast training and hands-on experience maintaining and repairing A/C systems exactly like yours. More often than not, reduced A/C performance is related to the refrigerant that will require recharging. However, we often find that the refrigerant problem is due to a worn or damaged component allowing the refrigerant to leak.
If the refrigerant is low, it is the best strategy to recharge the refrigerant while inspecting the system for leaks. It is for these reasons that air conditioner Service should always be performed by a Certified Nissan Technician with access to specialized A/C unit diagnostic equipment.
Most common warning signs of a needing air conditioner service:
Air isn't as cold as before
A/C is blowing out air at ambient temperature
Noise when turning on the A/C
Leaking refrigerant
Moldy, musty, or dirty smell
What does Air Conditioner Service Include
At Nissan of Tustin, air conditioner service features a Certified Nissan Technician and specialized air conditioner equipment that recharges the refrigerant while testing the system for leaks. If a leak is found, the worn or damaged part can get repaired with a Genuine OEM Nissan Part from our Parts Center. Once the air conditioner is restored to factory specifications, the Certified Nissan Technician will confirm peak A/C performance by testing the conditioned air from the vents using a factory chart.
Schedule Service
---
Our Service Center Amenities
Kids Play Area
Complimentary Starbucks Coffee
Complimentary Snacks
Beautiful New Facility
Luxurious Waiting Lounge
Vending Machine
Certified Nissan Technicians
Friendly and knowledgeable Service Advisors
Genuine OEM Nissan Parts
Complimentary Shuttle Van*
Complimentary Loaner Vehicles*
Hot Tea
---