Battery Services Near Irvine, CA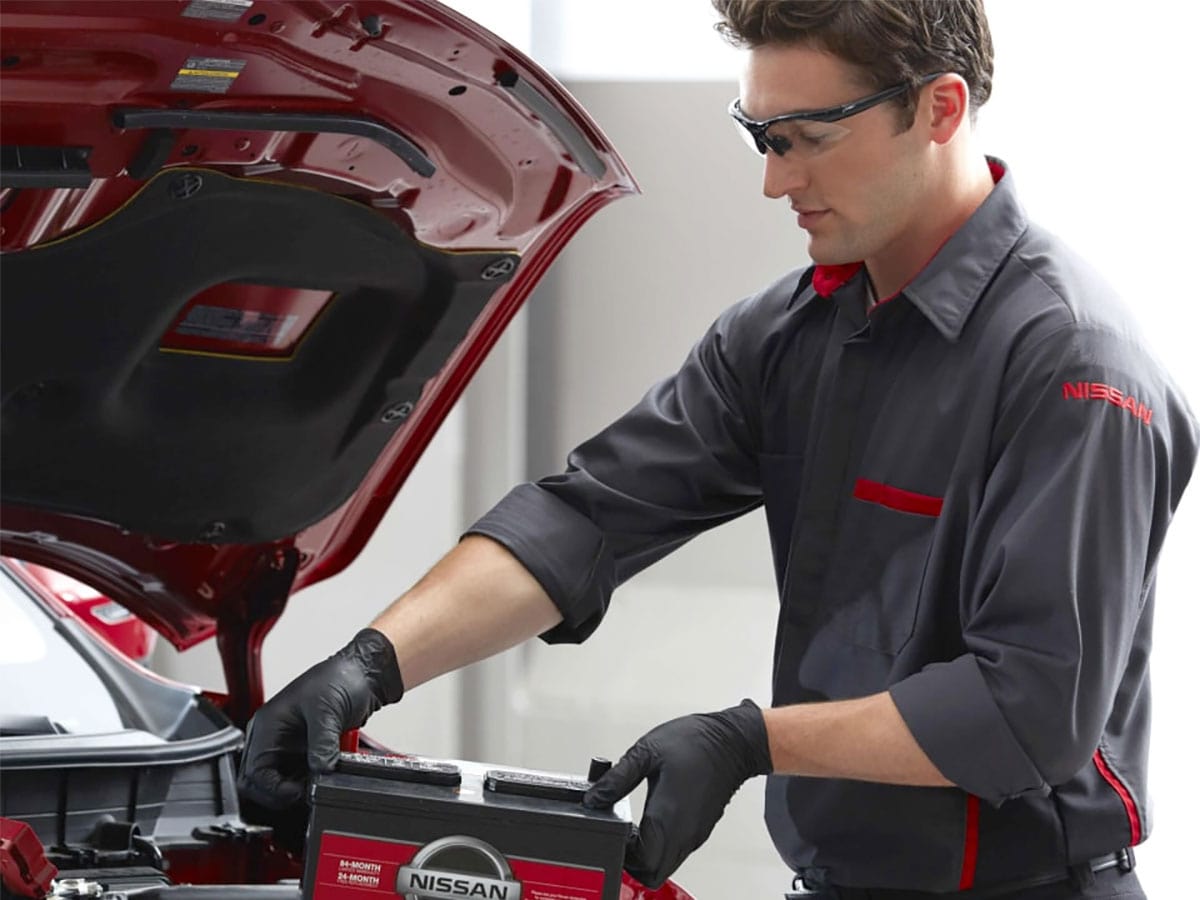 Battery Services Near Irvine, CA
One cannot drive their vehicle without a working battery. Unfortunately, the battery is oftentimes overlooked whenever it comes to servicing it regularly. You want to be able to test your battery often so that you know it is working properly before you take that big road trip. The last thing that you want is to have your battery die on you whenever you're out in the middle of nowhere! Fortunately, there is an incredible automotive service department out there that wants to be your answer for all things automotive here in Tustin.
Nissan of Tustin in Tustin, CA is only thirty minutes away from Irvine, CA. We invite you to visit our facility to witness the Nissan experience. We always ensure that every guest that visits us is satisfied with the service that they receive. Fortunately, we are not that far away from Irvine and can provide you with dozens of benefits if you visit our facility. Let's take a closer look at battery services and why you should get them done sooner than later!
Battery Testing and Installation
Your vehicle heavily depends on the battery inside of your vehicle in order to start. However, the battery is out of sight and out of mind for many vehicle owners. This means that they do not oftentimes take care of the battery whenever it needs proper servicing. Fortunately, we will be able to test and inspect your battery so you will know exactly what is going on with this vital part of your vehicle.
We provide professional battery testing that will determine the current power level of your battery. After the test is done, we will be able to determine whether or not the battery is fine or needs to be replaced. Our facility provides dozens of different batteries that you can choose from that will power your vehicle and have you driving again in no time at all.
Your Go-to Auto Service Shop Near Irvine
We invite you to visit Nissan of Tustin in Tustin, CA if you are living in Irvine. Our facility always follows through on our promise of taking care of the customer above all else. Our team will be able to assist you with any automotive problem that you are having and will educate you on future maintenance plans. Don't wait a moment longer if you notice that your battery is beginning to act up. Visit us here at Nissan of Tustin for an incredible automotive servicing that you won't forget!
Schedule Service
---
Our Service Center Amenities
Kids Play Area
Complimentary Starbucks Coffee
Complimentary Snacks
Beautiful New Facility
Luxurious Waiting Lounge
Vending Machine
Certified Nissan Technicians
Friendly and knowledgeable Service Advisors
Genuine OEM Nissan Parts
Complimentary Shuttle Van*
Complimentary Loaner Vehicles*
Hot Tea
---