Brake Services Near Irvine, CA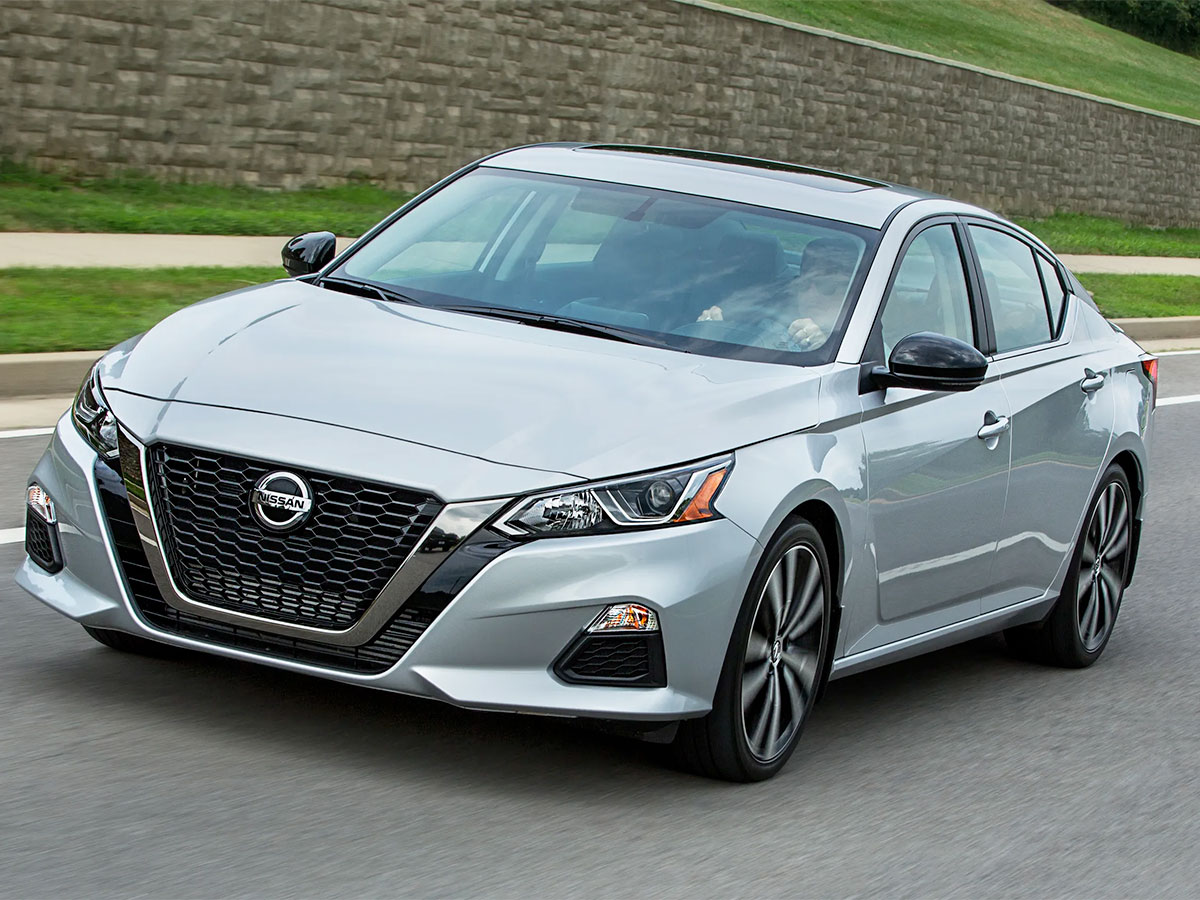 Dependable Brake Services Near Irvine
Your vehicle needs brakes in order to come to a safe stop each time you decelerate. Unfortunately, the brake pads are one of the first components that end up going out in your vehicle. This is due to the fact that many vehicles experience constant stop and go traffic every day. This is common for people who work a 9-5 job and get stuck in rush hour traffic.
Fortunately, we here at Nissan of Tustin in Tustin, CA has professional brake services that will have your vehicle working in no time at all. We are only half an hour away from Irvine, CA and invite you to visit us at your convenience to receive high-quality brake pad services. Let's take a look at some important information on brake pads and why you should have them done as soon as possible.
Why Should I Have My Brake Pads Replaced?
As mentioned before, your brake pads work hard to help your vehicle come to a complete stop. Unfortunately, the constant grinding that they experience on a daily basis will wear them down fairly quickly. This makes the brake pads thinner and will increase the stopping time on them. This is incredibly dangerous and can present dangers for you and others on the road.
Signs Your Brake Pads are Going Out
Fortunately, we have some telltale signs that you should keep an eye out for if you notice that your brake pads are beginning to fail:
It is taking longer for your vehicle to come to a complete stop
You hear a grinding noise that is coming from your brake pads
You smell a burning smell whenever you are driving
Your vehicle swerves the side on its own whenever you are braking
The Dangers of Brake Pad Neglect
Unfortunately, we need to talk about what can happen if you don't replace your brake pads. You may not be able to come to a complete stop whenever you need it the most on the road in the event of an unforeseen hazard. This can put you and others at risk of injury. Not replacing the brake pad can even spell out serious consequences for your vehicle such as a worn-out brake rotor. This can lead to expensive repairs in the future that you won't want to pay for!
Let Us Handle The Brakes
Have you noticed any of the signs that we mentioned before regarding your brake pads? Come visit us if you are living in Irvine. Nissan of Tustin in Tustin, CA will be able to assist you in a professional and timely manner and have you driving on the road before the end of the day with a fresh pair of brake pads on your vehicle.
Schedule Service
---
Our Service Center Amenities
Kids Play Area
Complimentary Starbucks Coffee
Complimentary Snacks
Beautiful New Facility
Luxurious Waiting Lounge
Vending Machine
Certified Nissan Technicians
Friendly and knowledgeable Service Advisors
Genuine OEM Nissan Parts
Complimentary Shuttle Van*
Complimentary Loaner Vehicles*
Hot Tea
---