Headlight Restoration Service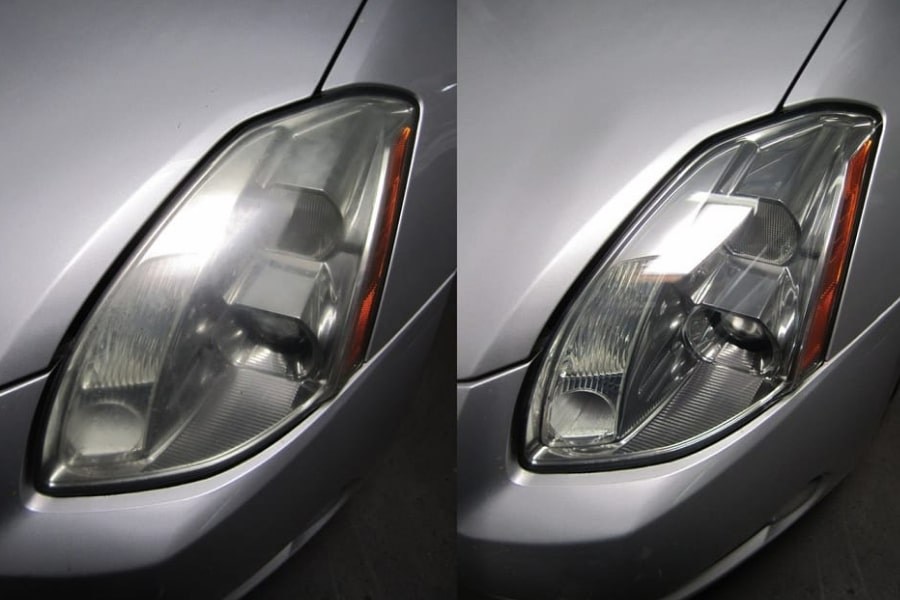 Headlight Cover Restoration/Resurfacing
As the plastic housing of your headlights age and are exposed to the weather, they can get foggy, they can get yellowed, and they can become hard to see out of, even with the brightest bulbs. Replacing your entire lens is going to be expensive and can often be difficult if you are not sure just what lens is needed.
Restoration starts with a cleaning to remove bugs and other dirt. A compound is then added to help dissolve the outer surface of the lens and to aid in the buffing process. They are then buffed with a polishing compound and may be sealed after the process is completed.
Why Should I have my headlights resurfaced instead of replaced?
This is a service that can help make your headlights function like new and can help keep you from having to fully replace your headlight lenses. You can keep using the same lenses without having to change them out if you get them resurfaced or restored. This will also make your headlights brighter, easier to see with, and better all around.
The longer your headlight stay fogged up and cloudy, the harder it is going to be to restore them. You can get your headlights back to looking better and working better so that you can avoid having to change them out entirely.
Cleaning and restoring your headlights is going to save you money and the longer you wait, the harder it is going to be to clean them. Not having your headlights restored is likely going to end in them getting foggier and harder to see the light through. Your headlights are important, keep them shining bright.
Schedule Service
Choosing Nissan of Tustin for All Your Auto Service Needs
Nissan of Tustin has express services as needed, they have a highly trained staff of top-notch technicians, and they only use genuine Nissan parts. If they cannot clean your headlights and restore them, they can order you new lenses and get them back to looking and working great. Your headlights make a world of difference, make sure they are working perfectly.
---
Our Service Center Amenities
Kids Play Area
Complimentary Starbucks Coffee
Complimentary Snacks
Beautiful New Facility
Luxurious Waiting Lounge
Vending Machine
Certified Nissan Technicians
Friendly and knowledgeable Service Advisors
Genuine OEM Nissan Parts
Complimentary Shuttle Van*
Complimentary Loaner Vehicles*
Hot Tea
---