Nissan Rogue Brake Services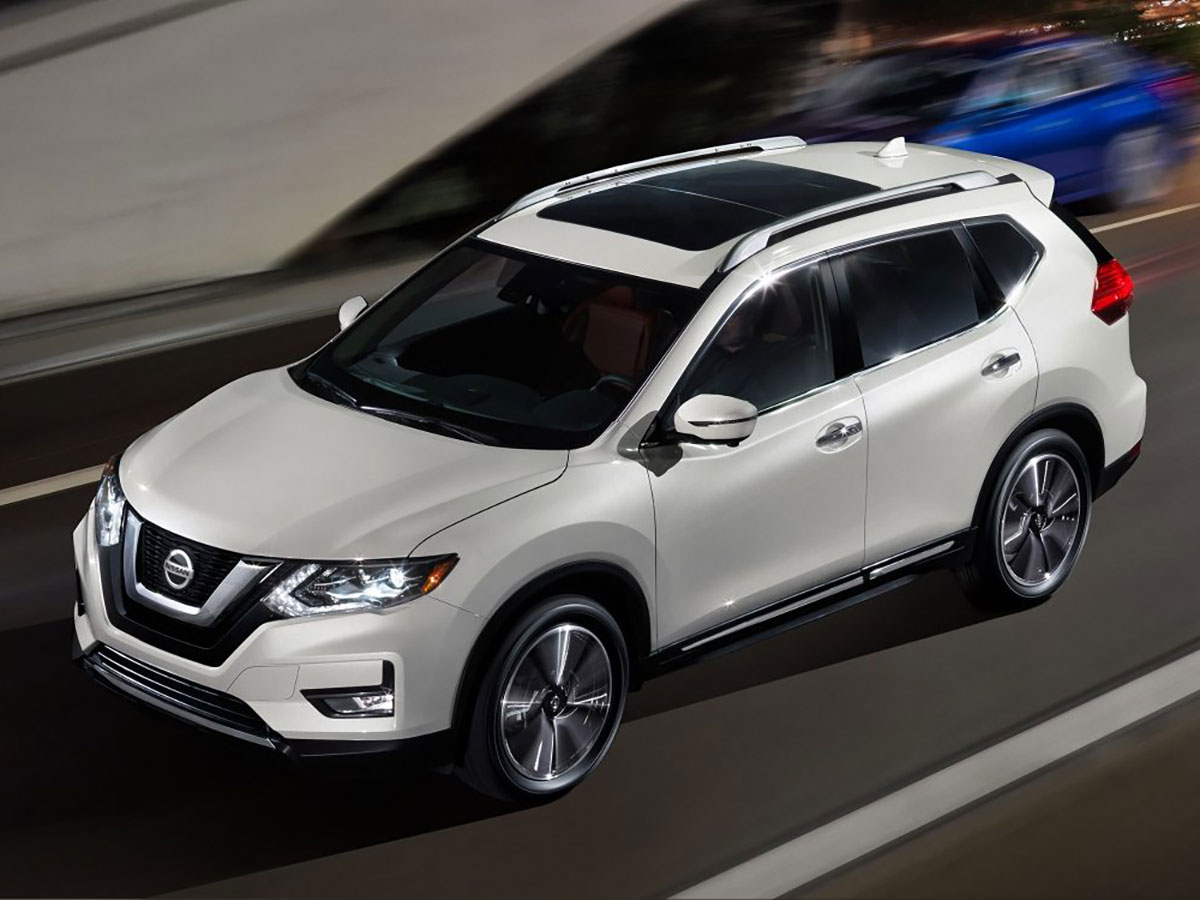 Servicing the Brakes on Your Nissan Rogue
You don't have to replace brakes often on your Nissan Rogue, but brakes are something that should not be ignored if you have an issue with stopping your SUV. Nissan of Tustin is here for when you need brakes or any other maintenance type work on your Rogue. We have a beautiful new facility. Our Nissan factory-trained technicians use the latest equipment and use genuine OEM Nissan parts. How long your brakes last depends a lot on your driving style, but you should get between 30,000 and 60,000 miles on a set of brake pads. We are in Tustin, CA, and a short drive from Irvine and Santa Ana, CA.
What Types of Brake Services Are Available for My Nissan Rogue?
Brake pads are the most common repair made to brakes. They rub against the rotors to stop your SUV. A lot of heat is generated, but they are made of sturdy material and will wear down very gradually. Many newer cars have warning lights on the dashboard to alert you when the brake pads are wearing thin. If you hear a squealing noise, that could be an indication of wear. If you hear a grinding noise, you may have a more severe problem and should get your brakes checked immediately. The most common symptom of worn brakes is taking a little longer to stop the SUV. If you have any of these problems, visit us and our friendly and knowledgeable service advisors can help you make the best decisions about your SUV.
How Do I Know When to Have Brake Service for My Nissan Rogue?
Brakes can go bad gradually, and it can take longer to stop over such a long time that you don't notice it happening. In a worst-case scenario, they could fail to stop in time and cause an accident. It is a good idea to get your brakes checked when you bring your Nissan Rogue in for an oil change or other service. If you don't replace your brake pads, you could wear out your rotors sooner than they would have, which is an even more expensive repair. Rotors do not have to be changed every time you replace the pads, but they should always be checked. They can be turned once to avoid replacement.
Bring Your Nissan Rogue to Nissan of Tustin Today for Brake Services
Call Nissan of Tustin today to get your brakes serviced or checked. It makes sense to trust your dealership with your brakes. We know Nissan vehicles better than anyone. We are in Tustin, and a short drive from Irvine and Santa Ana, CA. If you would like to leave your Rogue with us, we have a Complimentary Shuttle Van and Complimentary Loaner Vehicles available. If you would like to wait. Relax in our luxurious waiting lounge with complimentary Starbucks coffee, snacks, and hot tea.
Schedule Service
---
Our Service Center Amenities
Kids Play Area
Complimentary Starbucks Coffee
Complimentary Snacks
Beautiful New Facility
Luxurious Waiting Lounge
Vending Machine
Certified Nissan Technicians
Friendly and knowledgeable Service Advisors
Genuine OEM Nissan Parts
Complimentary Shuttle Van*
Complimentary Loaner Vehicles*
Hot Tea
---