Nissan Rogue Tire Sales & Services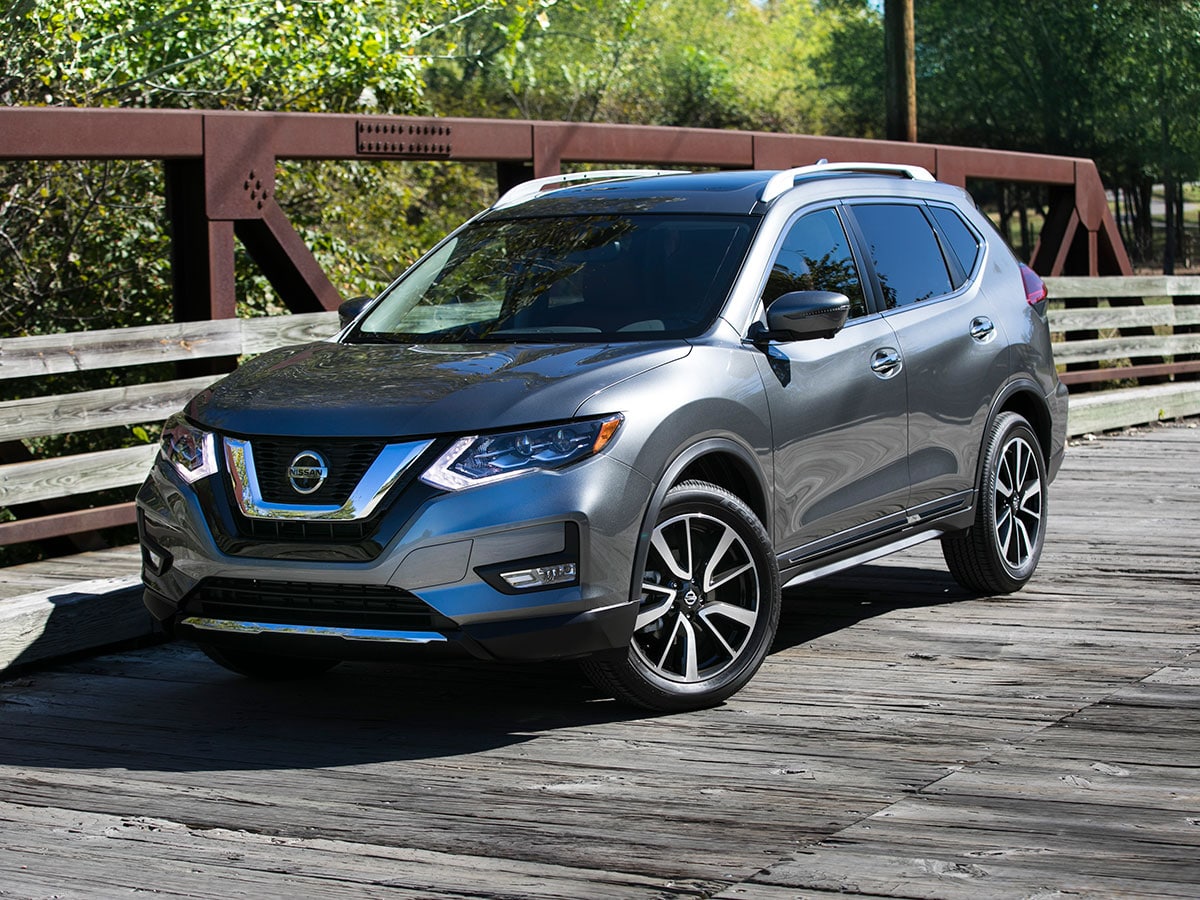 Nissan Rogue Tire Sales & Services in Tustin, CA
One of the first steps to ensuring a safe drive in your Nissan is regularly checking the quality of your tires. Not only do your tires play a role in how well you can steer your car on the road, but they're also a big part of the braking process. If you want to make sure you always have control of your Nissan during your daily commute and heavy rain, regular tire service should be a part of your vehicle maintenance.
The hardest part about tires is finding the best ones for your needs. If you want to make sure you're getting the best tires money can buy in Tustin, CA, Nissan of Tustin has you covered. Not only do we carry tires from some of the best brands in the business, we offer top-notch tire services to help you make sure your rubber lasts longer.
The Importance of Good Tires on Your Rogue
Safety should always be a priority when you're driving, and that goes beyond merely making sure you're paying attention and doing what you can to drive safely. Routine maintenance plays a huge role in driving safety, especially when it comes to things like your brakes and tires. From handling and braking to overall ride quality, there are tons of reasons you should take good care of your tires.
Keeping your tires in good shape goes beyond simply replacing them regularly. The best thing you can do for your tires is to have them rotated on a regular basis. You might also want to have alignment services done for optimal tire wear. In any case, you should be looking for a new set of tires from a top brand every 25,000 to 50,000 miles or so.
Why Choose Nissan of Tustin for Rogue Tire Service & Sales?
Just because many places sell tires in Tustin, CA doesn't mean they'll all deliver the best product. If you want to make sure you're getting the best Nissan Rogue tires near the Irvine, CA area, you can count on Nissan of Tustin to deliver. We know which tires work best for your Nissan Rogue, which is why we only carry tires from the best brands around. Plus, we can help you keep your tires in great shape with our extensive range of tire services. If you're worried about having an amateur work on your Nissan, Nissan of Tustin is the place to go. All of our mechanics are trained and certified to make sure you get the best quality of work. Whether you're looking for tire maintenance or a brand new set of tires, Nissan of Tustin has you covered.
Schedule Service
---
Our Service Center Amenities
Kids Play Area
Complimentary Starbucks Coffee
Complimentary Snacks
Beautiful New Facility
Luxurious Waiting Lounge
Vending Machine
Certified Nissan Technicians
Friendly and knowledgeable Service Advisors
Genuine OEM Nissan Parts
Complimentary Shuttle Van*
Complimentary Loaner Vehicles*
Hot Tea
---