Types of Nissan Oil Changes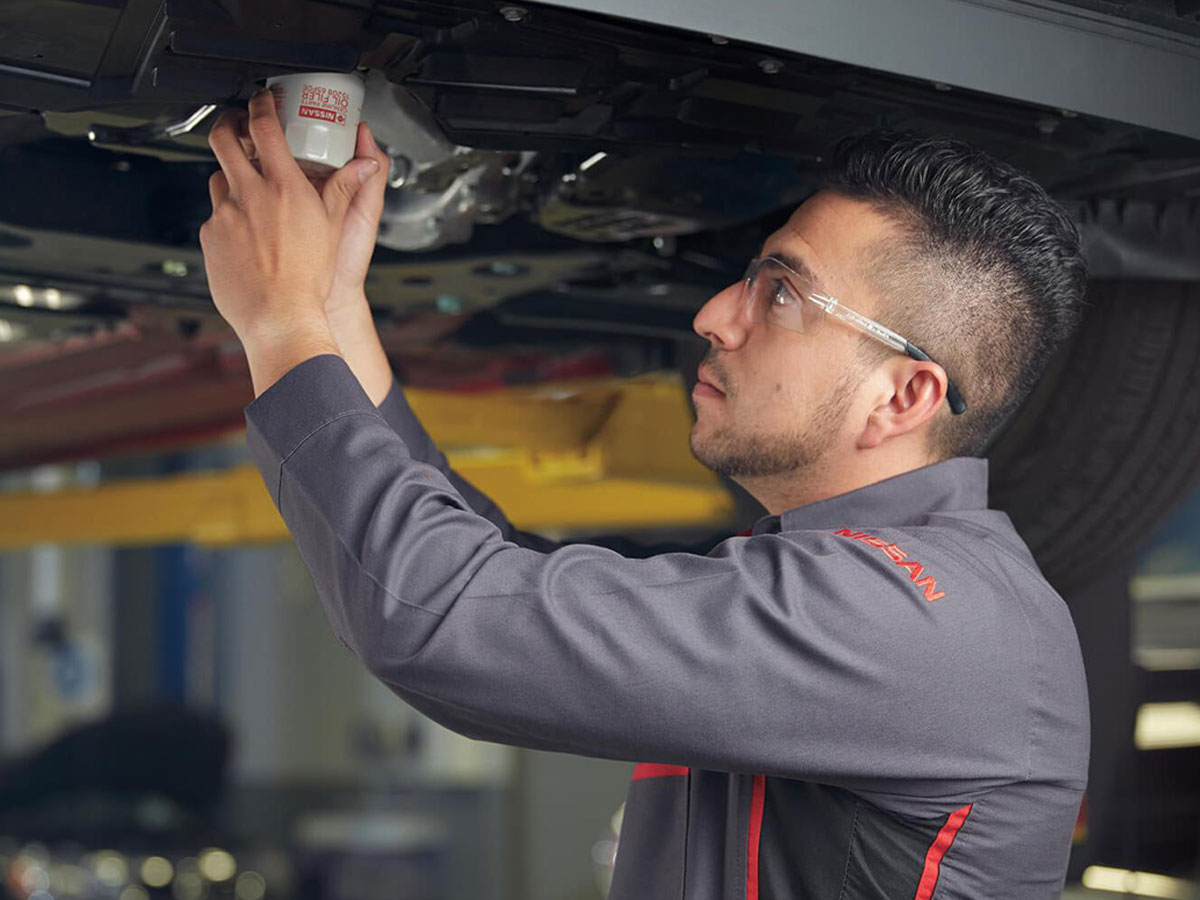 Oil Change Services In Tustin, CA
Getting your oil changed regularly is essential to the health of your car's engine. The Oil keeps it lubricated and removed some impurities from the engine. Oil wears down over time though, and will eventually not work at all. There are two options for changing your oil. You may use traditional oil or synthetic oil.
Synthetic oil works better, costs a good bit more, and lasts longer. Even so, there are some reasons to use traditional oil. Some cars require synthetic oil, particularly newer models with high-revving engines. Older cars are often better off using traditional oil.There is a debate perhaps, but either one will work as long as it is
changed regularly
. This is why you should bring your Nissan to
Nissan of Tustin
in Tustin, CA. We can put either kind of oil in your car, and our friendly and knowledgeable service advisors can help if you have questions or are unsure which to choose.Synthetic oil is still oil. It just has a lot of
additives
and is manipulated more than standard or traditional oil. Both still lubricate your engine.
In extreme weather, very hot or very cold, as well as very dusty areas, are places where synthetic oil should be used.
Synthetic oil flows faster and smoother, which is not always a good thing for an olde engine. Synthetic lasts twice as long as traditional oil.If you like to change your oil a lot, you may end up spending a lot more money by using synthetic without reaping the benefits. The cost could also be a factor in your decision making.
Schedule Service
The important thing is that your oil gets changed. Whether you use traditional oil or synthetic oil is a matter of personal choice and either one will work. The choice to not change your oil is not a good choice, however. Oil breaks down and does not work as well after a while. Eventually, it will no longer lubricate your engine, and your engine could fail completely as a result. Changing oil regularly is the best thing you can do for your car. Not changing it is the worst thing you can do. To get the best advice, and to get the
Genuine OEM Nissan Parts
, bring your car to Nissan of Tustin, in Tustin, CA. Also serving
Irvine, Santa Ana, and Anaheim CA
, we can make sure your car is getting what it was designed to have.
---
Our Service Center Amenities
Kids Play Area
Complimentary Starbucks Coffee
Complimentary Snacks
Beautiful New Facility
Luxurious Waiting Lounge
Vending Machine
Certified Nissan Technicians
Friendly and knowledgeable Service Advisors
Genuine OEM Nissan Parts
Complimentary Shuttle Van
Rental Vehicles Available
Hot Tea
---