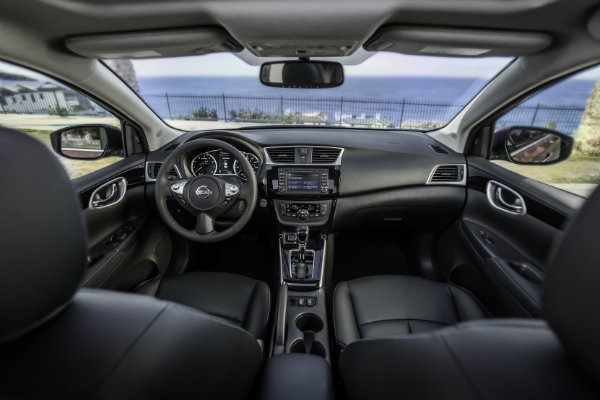 Power Window Repairs
Modern cars have a lot of luxuries and conveniences, but they also bring some mystery and heartache when things don't work the way they should. Windows going up or down at the touch of a button is very convenient, and perhaps many people do not remember the days of cranking windows with a lever you had to wind. When electronic windows are not working properly you need fast quality service. Bring your car to Nissan of Tustin serving Irvine and Santa Ana, CA. Our friendly and knowledgeable service advisors, who are certified Nissan technicians, use Genuine OEM Nissan parts when we service your car.
Having Problems With a Power Window?
When windows are not working correctly there are a lot of things that could be going wrong, and this is why you need certified technicians with the proper equipment to work on your car. The window motor could go bad, or it could be a broken part in the mechanism that lowers or raises the window. There are also fuses involved and your whole electrical system might need to be checked.
If the window does not raise evenly or seems to struggle to go up or down, that is a sign of trouble. If the window does not go up or down all the way that too is a sign that service may be needed. These problems only get worse with time.
Eventually, it will stop working completely. If you don't get it checked out early on, you run the risk of being stuck in a bad situation. You might be in a place where your windows will not go up or down. you might be faced with the possibility of having to leave your windows down with your car unattended. It is better to get this sort of thing checked out early on because there is no way to know when it will go out completely.
Schedule Service
Electronic windows can be tricky, so it is a good idea to have people who know your car best work on various problems. Certified Nissan Technicians have the know-how and the equipment to diagnose the trouble and fix your car as good as new. We have a complimentary shuttle van and complimentary loaner vehicles if you must leave your car with us. If you want to wait, enjoy our luxurious waiting lounge in our beautiful new facility while your car is being serviced.
---
Our Service Center Amenities
Kids Play Area
Complimentary Starbucks Coffee
Complimentary Snacks
Beautiful New Facility
Luxurious Waiting Lounge
Vending Machine
Certified Nissan Technicians
Friendly and knowledgeable Service Advisors
Genuine OEM Nissan Parts
Complimentary Shuttle Van*
Complimentary Loaner Vehicles*
Hot Tea
---