Research 2020 Nissan Kicks in Tustin CA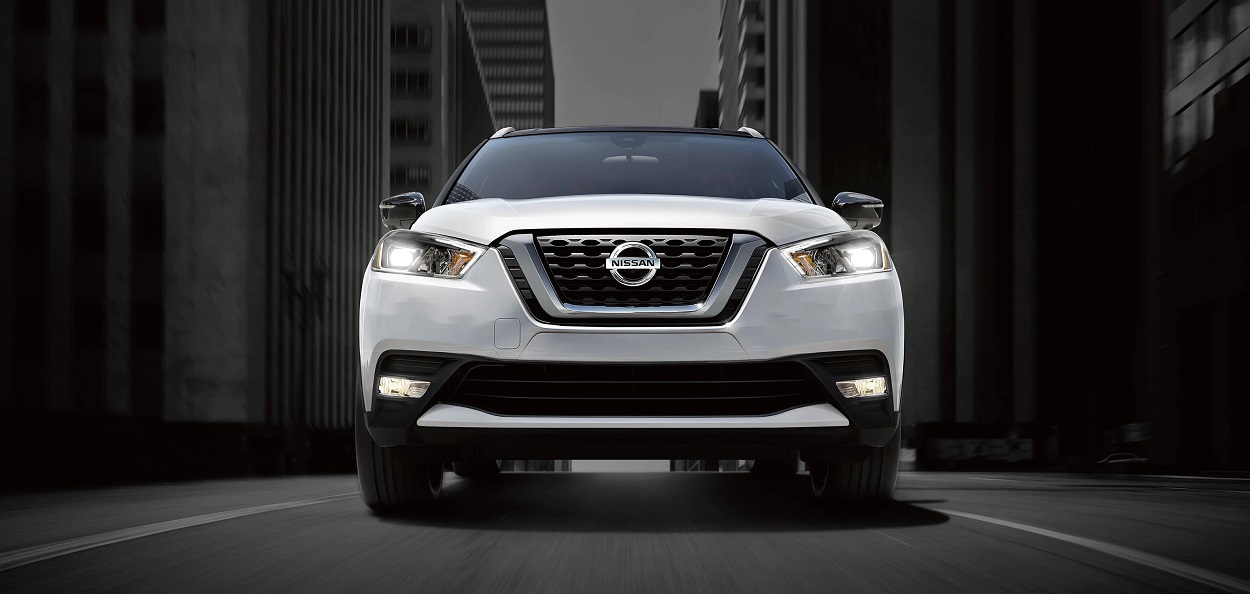 View Inventory
Vehicle Overview
How much do people love the 2020 Nissan Kicks in Tustin? Let us count the ways. Beginning with best-in-class fuel economy, superb driver-assist features that are now standard, and a breathtaking futuristic design, the Kicks takes over its class in just about every area that matters this year. Nissan of Tustin invites you to get to know the Kicks a little better here at our dealership near Orange Costa Mesa Garden Grove Irvine. Once you're introduced to a Kicks, you buy it. It usually is just that simple. Here's why.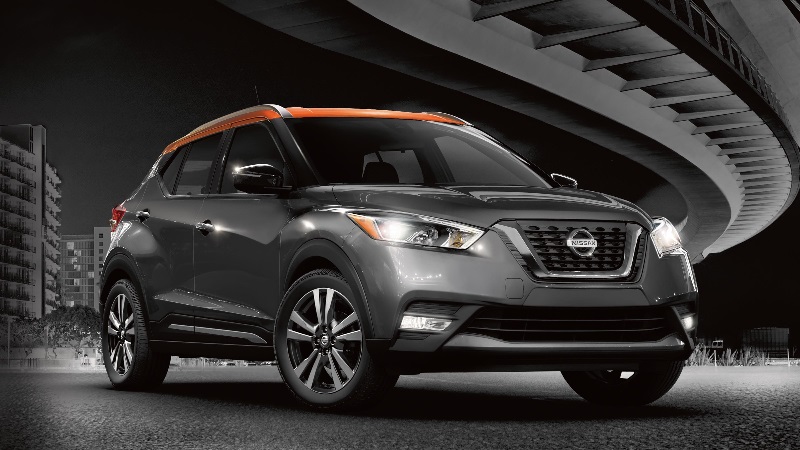 Exterior - 2020 Nissan Kicks
The S trim nets bold 16-inch steel wheels for a more upscale appearance. These wheels grow to 17-inch alloy wheels on the SV and SR trims. Your SR trim also boasts foglights, black-painted mirrors, and gorgeously crafted LED headlamps. There's even a rear roof spoiler on the SR, upping the steaks on the exterior and really giving you a premium look that never fails to satisfy. No one who looks at the 2020 Nissan Kicks in Tustin is going to be disappointed in its appearance. It's one sharp cookie.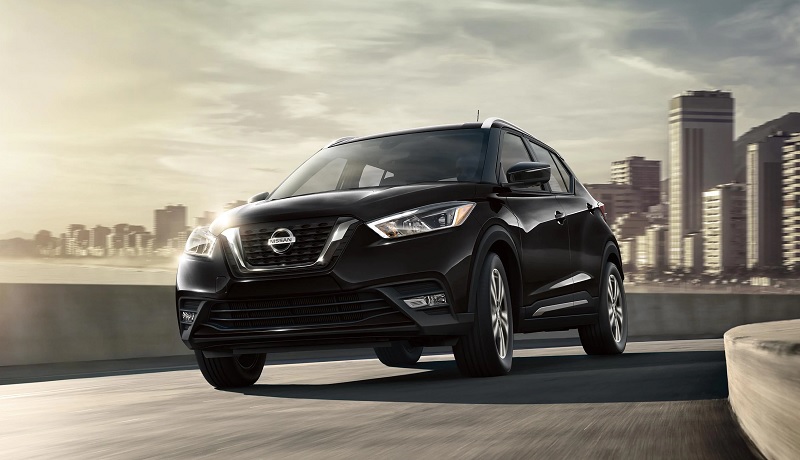 Interior - 2020 Nissan Kicks in Tustin
Offered up in three trims - the S, SV, and SR - the cabin of the 2020 Nissan Kicks is a premium foray into a much nicer future. Its S trim features 60/40 split folding rear seats, 32.3 cubic feet of cargo capacity, and a tech savvy 7-inch touchscreen infotainment system. That's just for starters, though. Your 2020 Nissan Kicks in Tustin also has much to offer the family who appreciates the good life. Its SR is richly decorated with a leather-wrapped steering wheel and optional simulated leather upholstery. Want to stay warm on cold days? You can get heated front seats as well. This is hands down one of the nicest vehicles in any class near Orange Costa Mesa Garden Grove Irvine.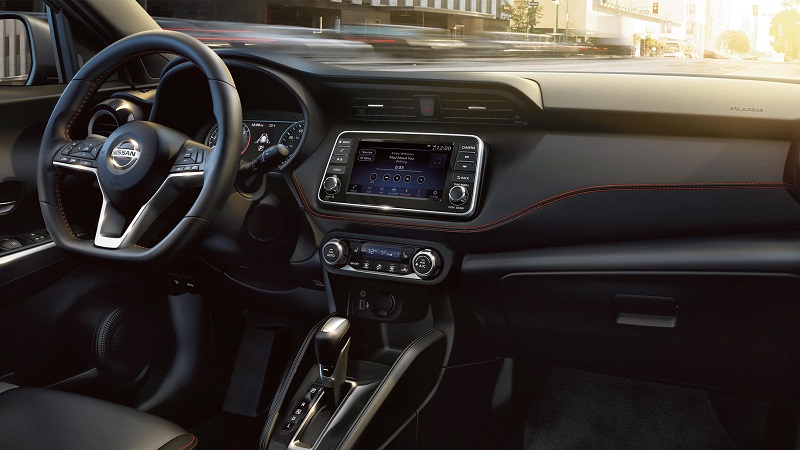 Mechanical - Nissan Kicks specs in Tustin
We love the choice for a CVT transmission on the 2020 Nissan Kicks. It really goes with the personality of the engine. As a subcompact crossover, the Kicks doesn't need an elaborate drivetrain, but Nissan saw fit to throw the CVT out anyway, improving drive quality tremendously and giving you some extra punch on acceleration. Fuel economy is best-in-class thanks to the powertrain and drivetrains here. You'll enjoy 31 MPG in city driving and 36 MPG in highway driving, giving you a best-in-class performance and a real reason to opt for the Kicks this year. Not only was Nissan able to give you this much fuel economy, but they give you a subcompact that features 122 horsepower, a figure that's nothing to sneeze at in the typically "underpowered" subcompact world. Thankfully, the Kicks is one subcompact that refuses to be anything less than powerful. Its powerful, lightweight drive puts you in the driver's seat at all times.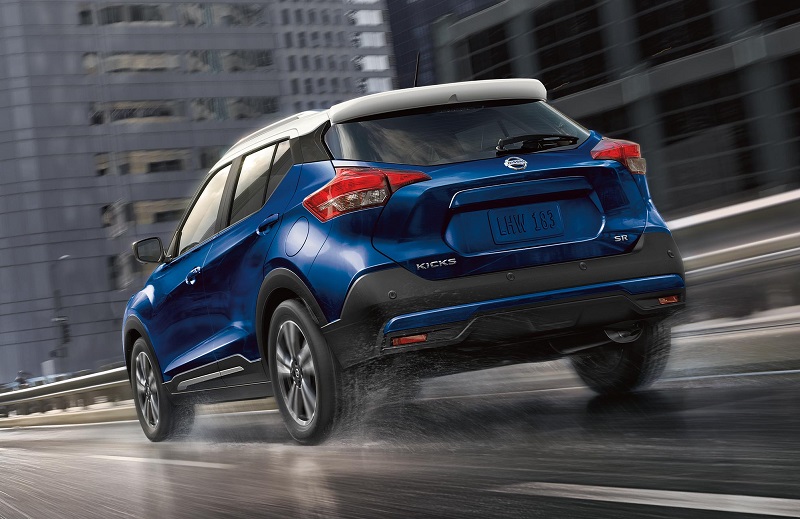 Powertrain - 2020 Nissan Kicks dealer
The 1.6L 4-cylinder engine of the Kicks is most noteworthy for its best-in-class fuel efficiency, but you'll also appreciate the 122 horsepower and 114 lb-ft of torque offered up by the Kicks. Here at Nissan of Tustin, we know that many people who shop for subcompact crossovers expect all of them to have below 100 horsepower. Finally, you've got a subcompact that isn't afraid to let its hair down a little and go at the road. Your authoritative, punchy drive on the Kicks is something that folks here near Orange Costa Mesa Garden Grove Irvine will appreciate.
Safety
The safety features on the new Kicks is another reason that so many families want to buy this one. Standard safety features are a part of Nissan Safety Shield, one of the most highly respected drive-assist suites on the planet right now. With automatic emergency braking, lane departure warning, and blind spot warning, it never fails to monitor the road for you and intervene to prevent accidents if it must. Nissan's Advanced Drive-Assist Display is another big area of news on the Kicks. It features a host of informational topics that keep you in the know about your Kicks, its performance, fuel economy, and more. The 7-inch display is full-color, vibrant, and really is like having a co-pilot in the seat with you.
Contact Us Today
Nissan of Tustin is ready to give you an excellent deal on a brand new Nissan Kicks. The model has come such a long way in recent years, throwing out tremendous value and really upping the stakes on exterior style. It's a sharp looking model this year! Give us a call if you'd like to test drive this wonderful subcompact crossover. It's ready whenever you are.