Research 2020 Nissan Rogue near Garden Grove CA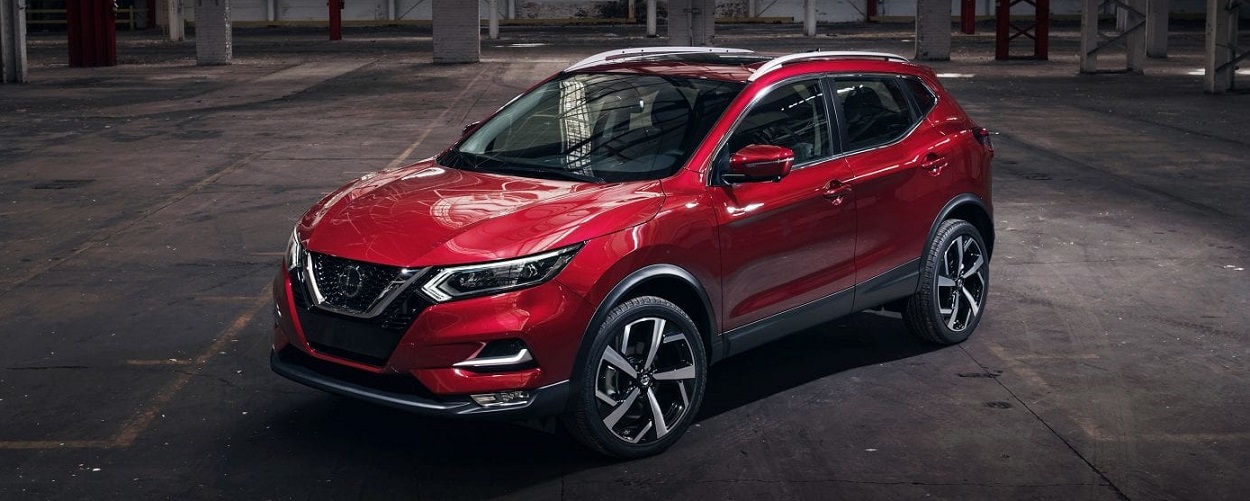 View Inventory
Vehicle Overview
Measuring in at 185 inch long, the Nissan Rogue comfortably fits into the compact SUV class of 2020. Its smaller stature allows Nissan to mold it into a more classy, stylish SUV that's much easier to maneuver than its larger counterparts. Thanks to a combination of clever design and smartly chosen proportions, your Rogue will still feature ample cargo capacity and plenty of room for passengers and driver to engage in good times without feeling cramped. The relatively small trim lineup is a reflection of Nissan's efficiency and desire to keep things simple. You can choose from the S, SV and SL, a lineup that makes things relatively straight forward. There's a basic trim, a mid-tier that has a mix of advanced and basic features, and then the fully loaded SL.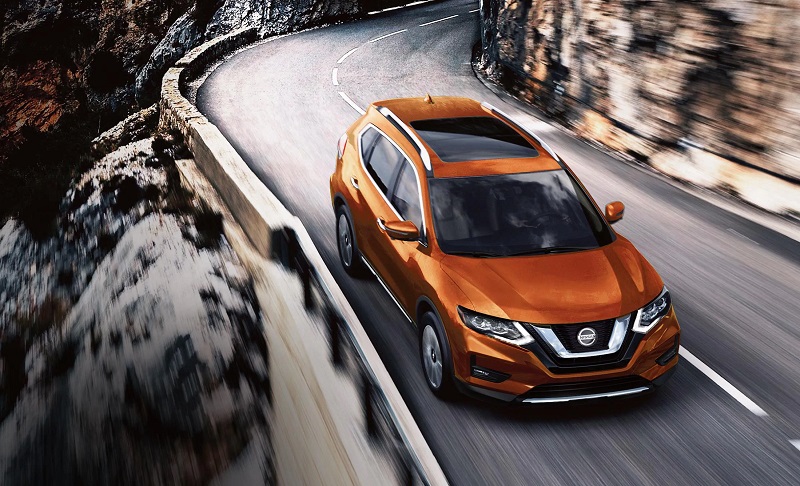 Exterior - 2020 Nissan Rogue
The Rogue's hood rises and falls, looking like a stylish wave. This is but one of the exterior highlights that make the Rogue a sight to appreciate. The base model S already has LED daytime running lights, and they look terrific on the stylish headlights. They start out high and then rise to a sharp point, creating a neat effect that enhances the look of the Rogue. 17" aluminum-alloy wheels adorn the SV and give it a much bolder appearance that smaller wheel options. You'll find that there are plenty of wheels to choose from as well. Overall, the new look of the Rogue continues to make a powerful fashion statement in its very crowded class. It's part sophisticated, part fun, and it gives someone a feeling of celebration and contentment.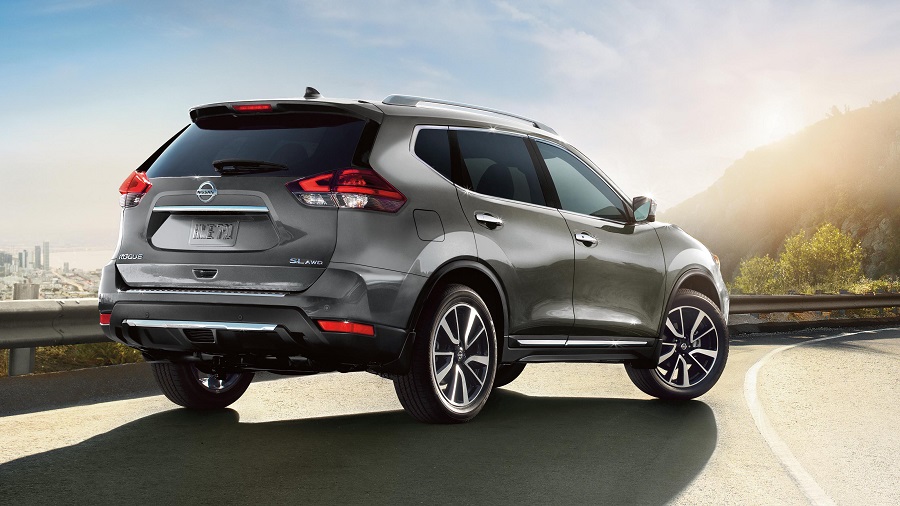 Interior - 2020 Nissan Rogue near Garden Grove
The comfortable, refined interior of the Rogue provides seating for 5. The SL shows just what the Rogue is capable of becoming with the right budget. Leather-appointed seats, dual-zone automatic climate control, and a 9-speaker Bose premium audio system that cranks out your tunes at elegant levels. Lower, more basic trims are also very nice and refined, offering a collection of delightful interior amenities that give you a cozy feeling when you step inside the Rogue. Split folding rear seats are a standout feature and come standard on the S. These seats both slide and recline, giving you a massively pleasurable riding experience if you're riding in the second row. The sliding feature makes it much easier to configure cargo space as well.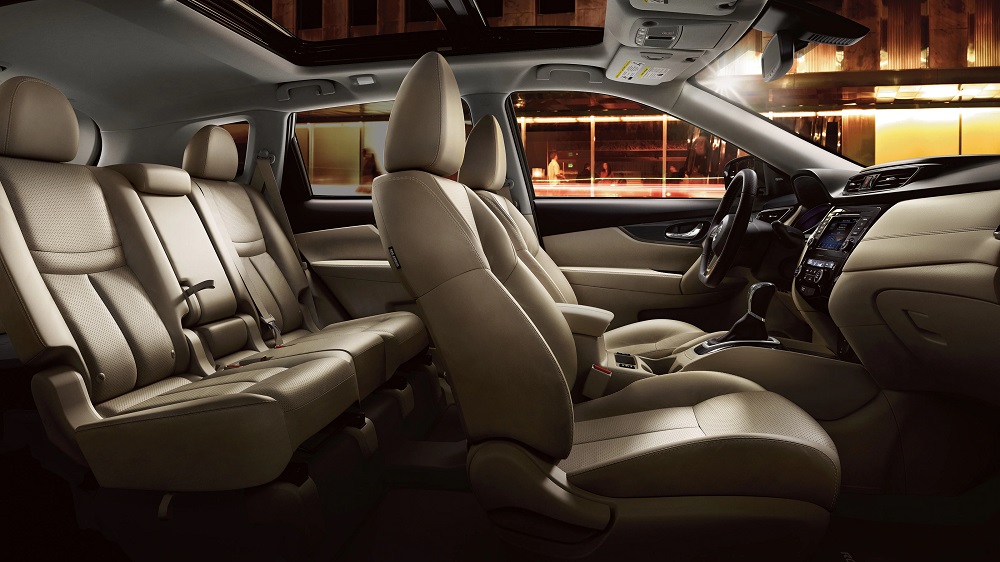 Mechanical - Nissan Rogue specs near Garden Grove
All-wheel drive is an option on all Rogue trims, a nice surprise we weren't expecting from the popular Nissan model, but it's great to see it there and available. All-wheel drive is definitely a plus if you live in areas that get frequent rain or snow. The lone transmission option is a continuously variable automatic transmission, a responsive and efficient gift from Nissan.
Powertrain - Nissan Rogue specs near Garden Grove CA
The Rogue's 2.5-liter four-cylinder engine confidently delivers 170 horsepower and 175 lbs-ft of torque. We appreciate the single engine option in some cases. Having to choose between 6 engines can be overwhelming, especially if you're buying a family SUV mostly for its luxury and not for its driving performance. Nissan knows its customers well, and they've given the Rogue a powertrain that fits its personality (and yours).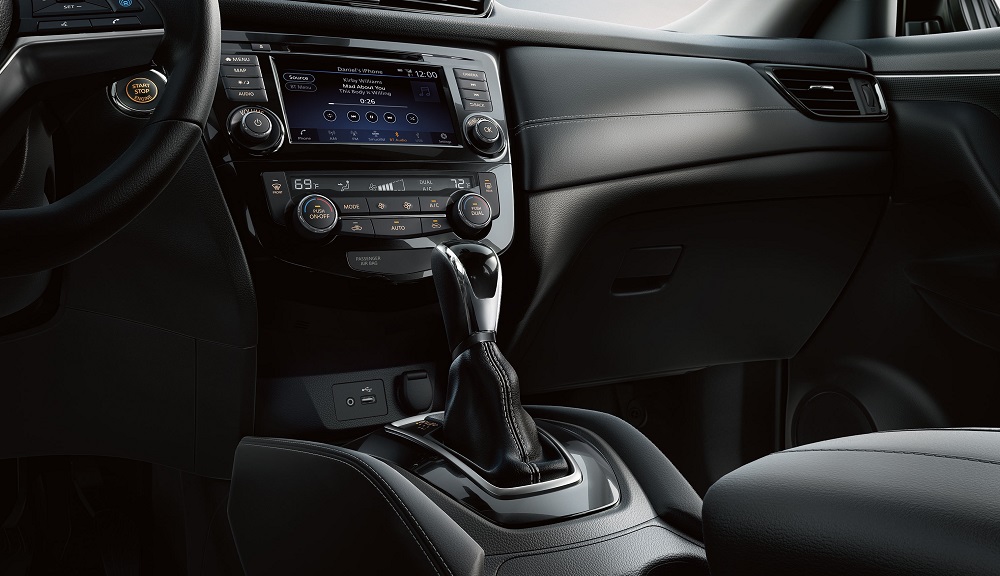 Safety - 2020 Nissan Rogue dealer
We're not shy about bragging on the Rogue's safety features. We were astounded to see features like blind spot monitoring and automatic emergency braking listed as standard even on the base model S. These features are left off high-end, expensive luxury sedans and SUVs most of the time (at least as standard features). Imagine getting a high-end safety system without having to pay inflated prices. That's what the Rogue offers you. Nissan's ProPilot Assist is also available on the highest of trims, and you'll find this nifty safety feature will help to prevent so many accidents this year. Pedestrian detection is even standard, something that is a must-have feature if you live in an area that requires you to drive around many pedestrians. Overall, we'd rank the Rogue's safety platform as one of the biggest selling points in 2020. If you want an advanced, intelligent, and easy to use (passive features that work in the background), you can't buy a better SUV than the Rogue. Add in that it's affordable, and there's no reason to skip this one if safety is your top priority.
The Rogue gives your family an upscale but affordable solution. Nissan keeps the menu simple so that you can really get down to business and pick out the features that matter the most to you. We believe you'll find that as a family SUV, the Rogue ranks up there with the best of them. You're going to love it. If you'd like to learn more about the Rogue today, please get in touch with us when you can. Our team is a fan of the Rogue, and we believe that for the right family, it's perfect. Call or write today to schedule a best drive of your own.
*Article for general informational purposes, for complete details please contact the dealership.