Shop Online 2020 Nissan Sentra in Tustin California

View Inventory
Vehicle Overview
The 2020 Nissan Sentra suggests that you "refuse to compromise" this year and instead grab one of the finest under-$20,000 sedans in history. That's a bold claim on our part, but we're confident that when you really get to know the 2020 Nissan Sentra in Tustin, you'll agree it's going to be a classic model from this extremely affordable brand. Shop online near Anaheim Orange Garden Grove and treat yourself to major savings! Every time you shop Nissan of Tustin online, you unlock a host of deals that give you the benefit of shop for home work or phone systems that let you stay at home while still getting quotes, turning in financing applications, and learning more about your favorite 2020 Nissan Sentra in Tustin trims.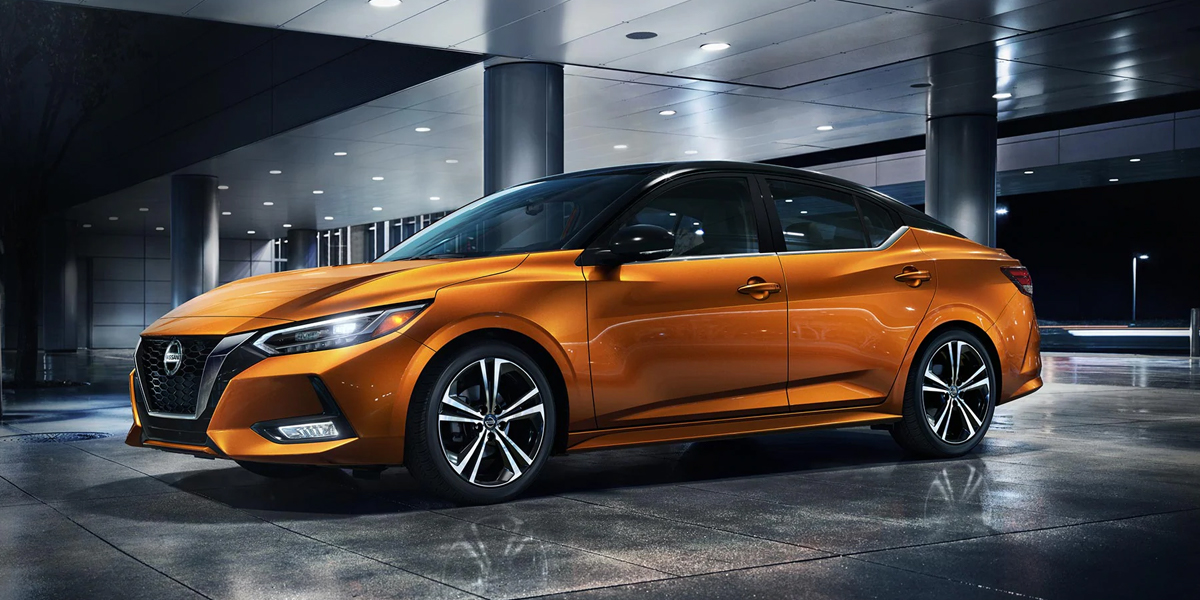 Exterior - 2020 Nissan Sentra
The S, SV, and SR models get a tremendous number of perks this year that will make your Sentra sit more like a king. Your 16-inch steel wheels on the base model are an especially attractive value. And your SR gets 18-inch wheels and LED headlights for a genuine luxury car feel when coupled with the interior premium materials. Above all, what you'll see in the Nissan Sentra this year is everything you should see to shop for home work or phone today and shop Nissan of Tustin online.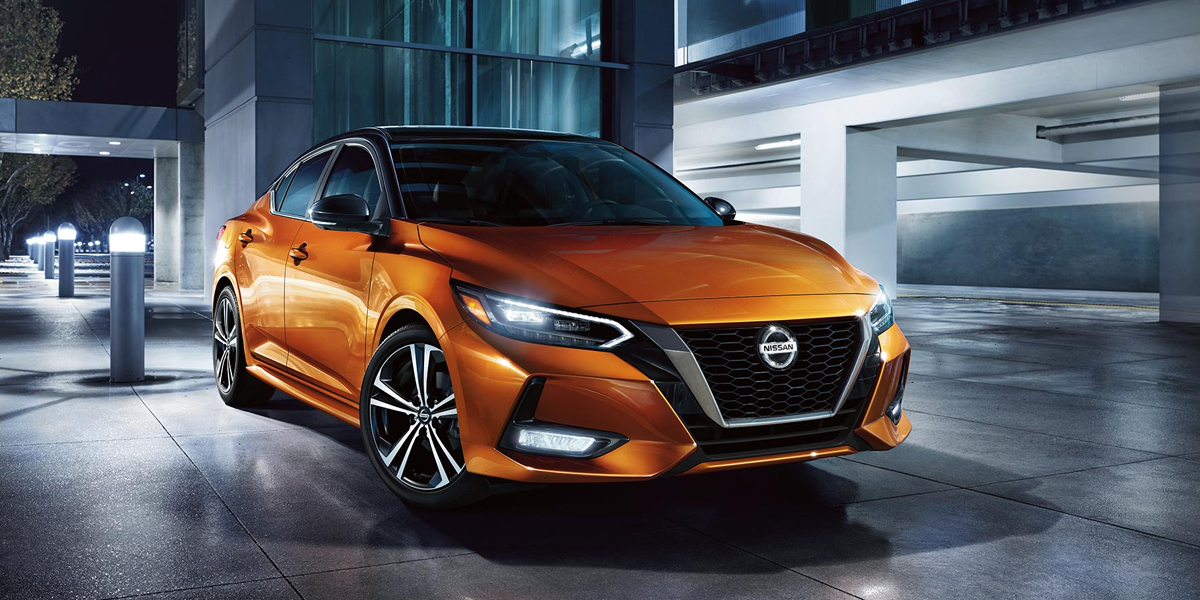 Interior - 2020 Nissan Sentra in Tustin
The Nissan Sentra has always been a dashing character on the interior, but in year's past they've tried to be more budget-oriented with harder plastics inside. Not so in 2020. They've somehow managed to do the impossible and give you a softer interior for roughly the same amount of money. Your S gets push-button start right off the bat, with a 7-inch touchscreen infotainment system that opens up your connectivity options and really sings out a lovely tune on style. The leather-wrapped steering wheel of the SV is accompanied by integrated Apple CarPlay and Android Auto, with a six-speaker stereo system.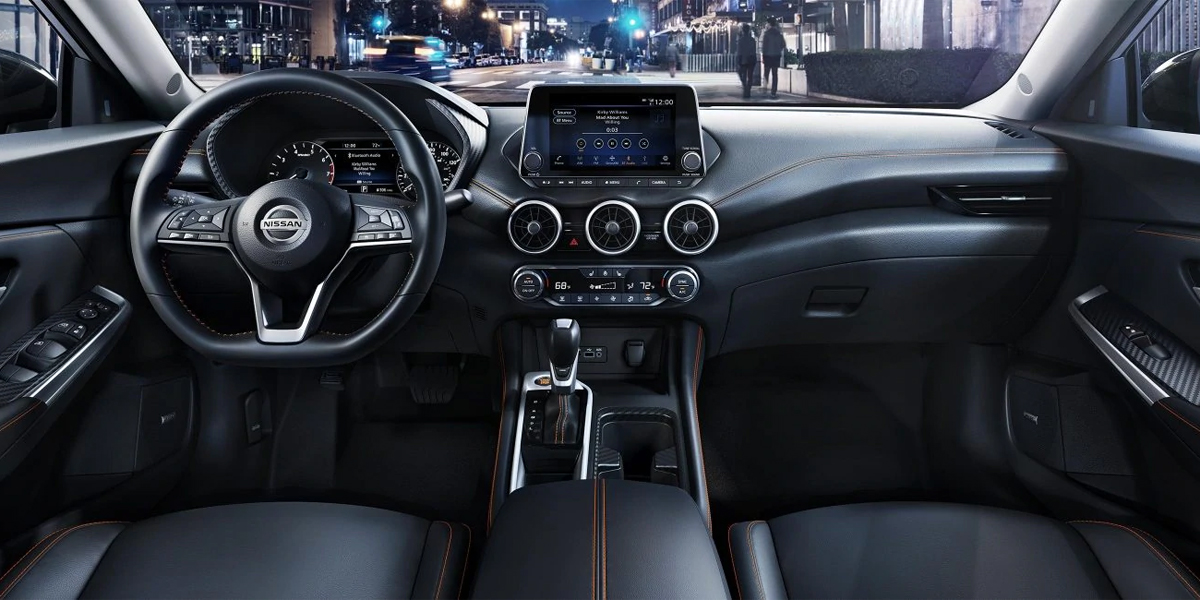 Your Premium package on the SR can also net you a heated steering wheel and Bose audio system (along with simulated leather upholstery). Premium features on the Sentra include a remote engine start system and standard push button ignition even on the S model trim. And with dual zone automatic temperature control, the world is always a comfortable place inside your Sentra.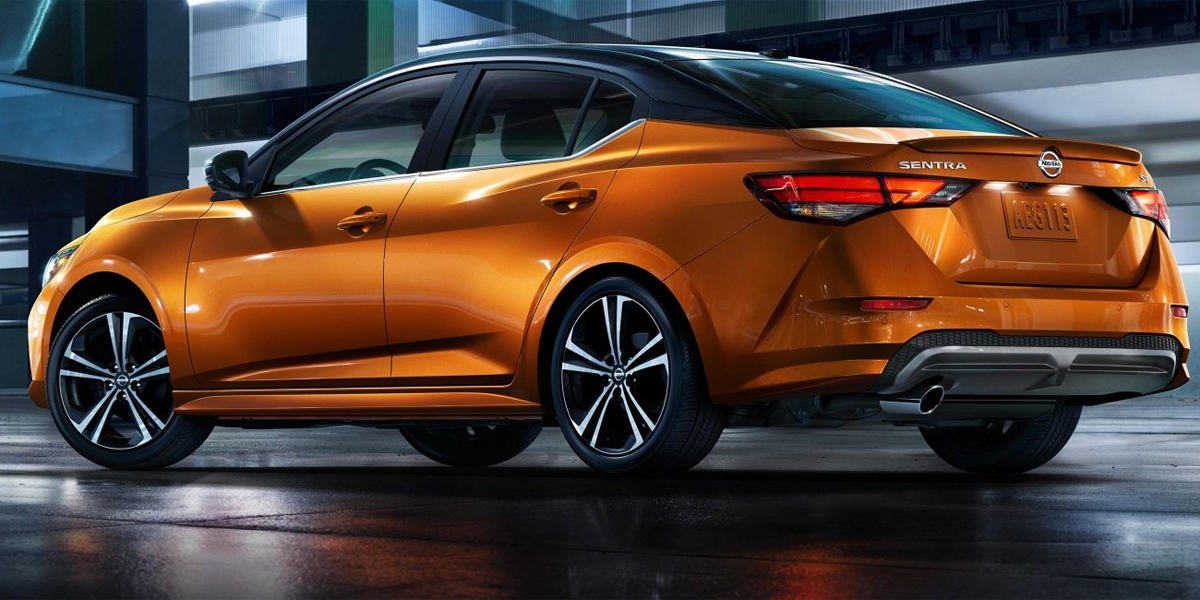 Mechanical/Safety - Nissan Sentra specs in Tustin
Your 2.0L 4-cylinder engine is 149 horsepower and 146 lb-ft of torque for a truly exceptional drive. It's coupled with a CVT transmission configuration. The responsive nature of the new Sentra reminds one more of a sporty drive than ever before, not just your regular run of the mill sedan experience. That's something people have asked for for years. When you've got such a premium exterior, you want a more upbeat powertrain, so the base model was implemented not just on the base model this year. It's suitable for every trim for a more energetic drive. The 39 MPG of highway driving that the Sentra serves up is one of the best in the class. You're free to zip about the world without worrying all that much about filling up these days, as your engine is extremely efficient!
Safety features on any Nissan are going to best the competition. Its surround view camera setup is available on the Premium package of the SR, so don't miss out on that addition if you can possibly add it on. You can ask our sales team about that particular add-on! Standard on every trim is forward collision warning with pedestrian detection and automatic emergency braking, even in the rear section of the vehicle. Your Sentra is more intelligent than other vehicles on the road, responding to dangerous situations on a dime and getting you safe and sound.
Key Features
The base engine on the new Nissan Sentra gets upgraded power this year, and the more curvaceous exterior design is styled more like a coupe this year than a sedan. You've got extremely generous exterior wheel choices and LED headlighting options as well for a more eye-catching appeal. They've reworked the driver's seat for a premium look and feel, with more ways to customize the way you drive your Sentra.
Contact us Online
Please shop online near Anaheim Orange Garden Grove! Our handy dealership website opens up a world of possibilities for you this year, drawing you to big savings and a convenient way to get things done from the comforts of your mobile device or even home. You don't have to be at home! Anywhere you can get a phone connection is a place you can browse our nifty website. We've set up easy ways to browse Nissan Sentra trims, request quotes quickly, and even apply for full financing on the model that you love the most. Don't miss out on an opportunity for a Sentra this year. Use our Tustin California shopping tools to make your dreams come true and take a brand new Sentra home to you and/or your family.