Tire Tread and Pressure Check Service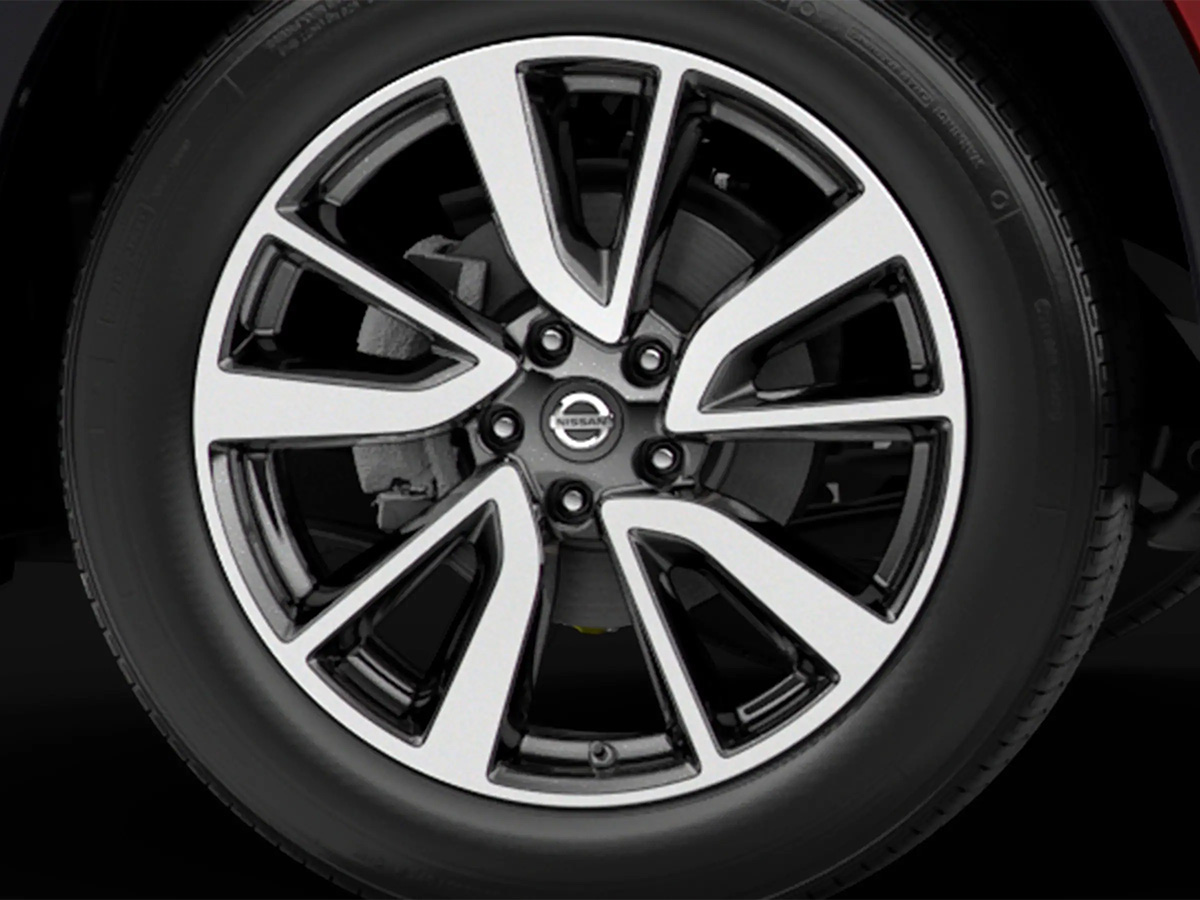 Nissan Tire Tread and Pressure Check Service in Tustin, CA
Every Nissan car, truck, SUV, and van meets the road with a set of tires. Tires are perfect for modern vehicles because they offer the traction needed for a smooth, safe driving experience; however, tires have a rubber composite design that causes them to have a limited service life. At Nissan of Tustin, we offer tire tread and pressure check service to help our customers stay on top of their tires' condition and performance.
Regular Tire Inspections
Routine tire tread check by a Certified Nissan Technician is an excellent way of maximizing tire performance, reliability, and life. When tires operate at factory-specified inflation pressure, it helps them wear evenly with extended service life. When your vehicle's tires are maintained well, you can squeeze every mile out of your tire investment while getting the best driving experience possible. We provide tire tread and pressure check for all Nissan makes and models from Tustin, Irvine, and Santa Ana, CA.
Warning Signs of a Tire Problem
Tire problems range from almost undetectable to obvious. Rest assured that any tire problems will only worsen over time as the root cause will never correct itself. If you notice any of the common warning signs of a tire-related problem, it is an excellent idea to get a tire inspection with a Certified Nissan Technician that understands your vehicle and its tire needs inside and out.
Warning Signs of a Tire Problem:
Different tire tread wear patterns across tires
Rapid tire wear
Sidewall has cracking or bulges
Vibration at speed
Tire warning bars exposed
Cords exposed
Tire Tread & Pressure Checking
At Nissan of Tustin, service begins with a Nissan Certified Technician that understands your vehicle and its tires inside and out. The tires will receive an inspection with a tread depth check accurately assessing the remaining tire life. If any wear or damages are a safety concern, the risky tires can get replacement service.
The tire's inflation pressure will receive a check and adjustment as necessary to restore factory specifications. Rest assured that our Nissan Certified Technician will do everything necessary to ensure each tire is in good condition with reliable performance at factory specifications.
Schedule Service
---
Our Service Center Amenities
Kids Play Area
Complimentary Starbucks Coffee
Complimentary Snacks
Beautiful New Facility
Luxurious Waiting Lounge
Vending Machine
Certified Nissan Technicians
Friendly and knowledgeable Service Advisors
Genuine OEM Nissan Parts
Complimentary Shuttle Van*
Complimentary Loaner Vehicles*
Hot Tea
---