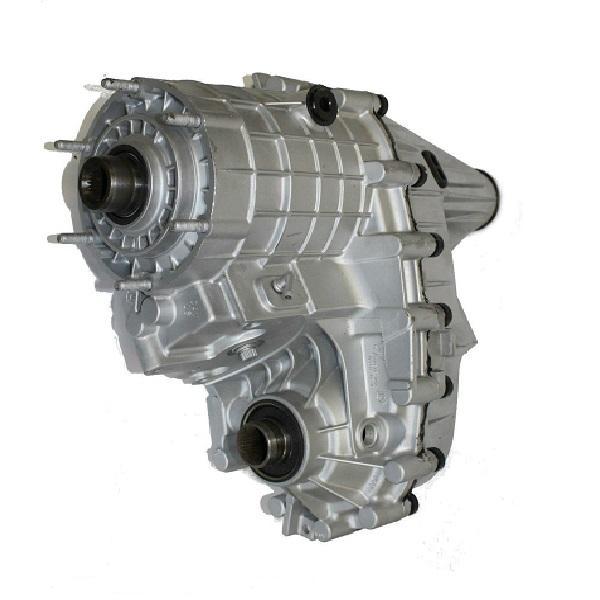 Transfer Case Maintenance
Most people know that they need regular oil changes. Plenty also understands how to check the transmission fluid and keep it in good shape. The number who keep an eye on coolant flushes is a bit lower, but the number of people who are actively prepared to replace the fluid in the transfer case is surprisingly low. If you aren't familiar with this idea, keep reading!
Complete Transfer Case Service Explained
The transfer case is a special gearbox that is used for some 4-wheel and all-wheel-drive vehicles. It manages power distribution in these systems to help keep balanced torque across all four wheels.
Inside the transfer case is a lubricating fluid. Its job is to keep the gears from grinding each other into oblivion, and it helps to stabilize heating that occurs within the transfer case. Over time, this fluid can be degraded by heat, and it picks up contaminants that can include dirt and metal shavings. When the fluid is contaminated enough, it needs to be replaced.
Transfer case services typically include an inspection of the transfer case and a complete fluid exchange.
Transfer Case Fluid Exchange
There are two key indicators that it's time for this service.
The first is seen by inspecting the transfer case fluid. Like oil, the fluid will appear darker and dirtier as it collects contaminants. You should check your transfer case fluid every few months to keep an eye on the color quality.
The second indicator is more ominous. If shifting becomes rough, then the fluid is too degraded and is actually seizing the gears. If left unchecked, this will make it completely impossible to shift, and it can destroy the transfer case entirely. At that point, you need more than a simple fluid exchange, and the cost of repair will jump up considerably.
If you aren't sure if your transfer case is ready for fluid exchange, you can either commit to preventative care or ask a technician to check it during the next tuneup. It's a lot easier to prevent problems with transfer fluid than to repair them.
Schedule Service
Nissan of Tustin Service Center
Nissan of Tustin has been serving Irvine, Tustin, and Santa Ana for years. We take great pride in our express service lane, technician training, and a friendly atmosphere. When you want quality work without the hassle or uncertainty that often comes with mechanic work, you want Nissan of Tustin.
---
Our Service Center Amenities
Kids Play Area
Complimentary Starbucks Coffee
Complimentary Snacks
Beautiful New Facility
Luxurious Waiting Lounge
Vending Machine
Certified Nissan Technicians
Friendly and knowledgeable Service Advisors
Complimentary Shuttle Van*
Complimentary Loaner Vehicles*
Hot Tea
---