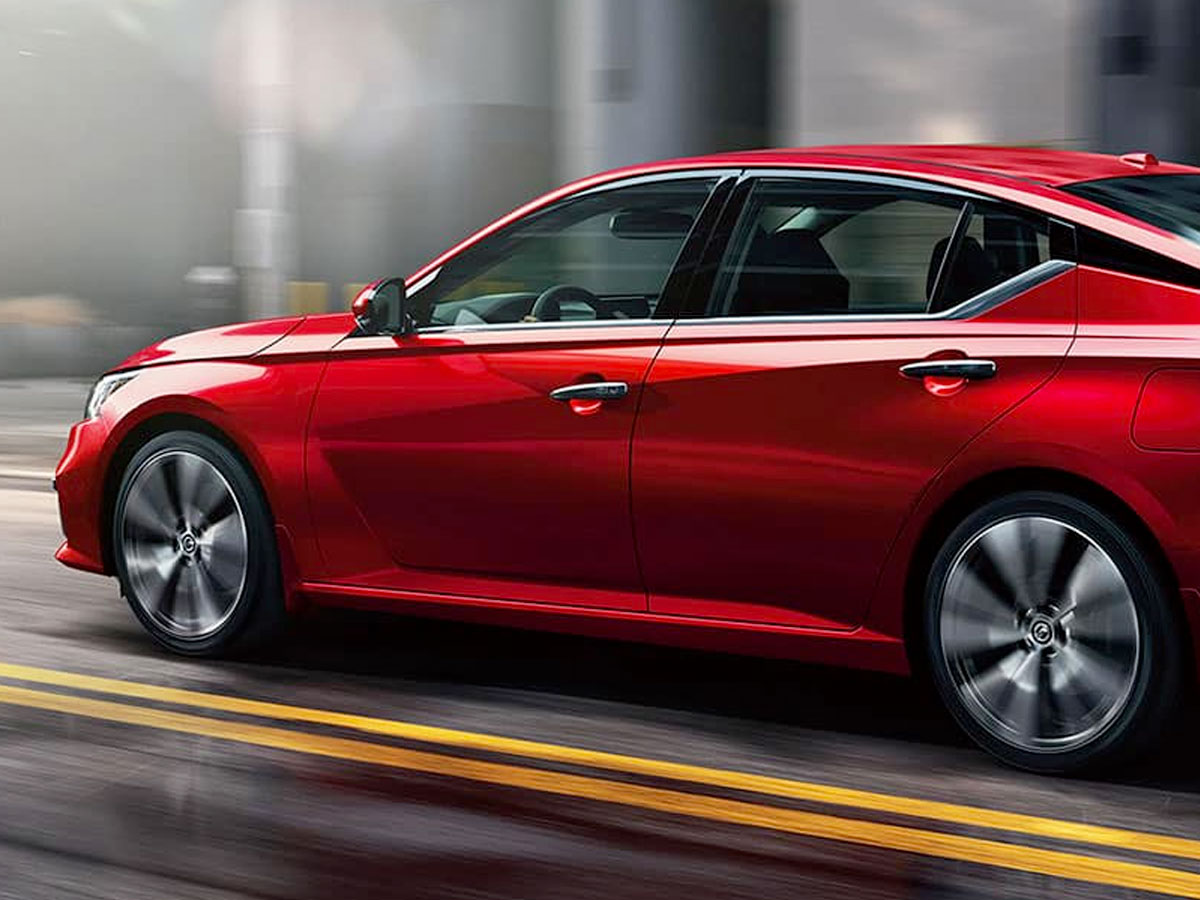 Automatic & Manual Transmission Services in Tustin, CA
The primary difference between transmission types is that automatic transmissions select the gearing automatically while a manual transmission demands that the driver physically choose the gearing inside the cabin.
No matter if you drive a vehicle with an automatic or manual transmission, transmission fluid is needed to keep the inner components lubricated. We also have a team of Certified Nissan Technicians with vast training and hands-on experience performing transmission replacement service. When a Nissan vehicle from Tustin, Irvine, or Santa Ana needs any transmission services, you can rest assured that Nissan of Tustin will always provide you with unsurpassed service quality.
Automatic & Manual Transmission Fluid Exchange
Transmission fluid is both a hydraulic liquid and lubricating oil that requires an exchange service over the life of the transmission. Automatic and manual transmission fluid exchange features a Certified Nissan Technician, Nissan-approved transmission fluid, and a Certified Service protocol. The old transmission fluid gets drained with fresh Nissan-approved transmission fluid installed to factory specifications.
Signs You Need Transmission Service
Gear slipping
Delayed gear engagement
Grinding noise
Fluid leaking
Warning light
Making noises in neutral
Burning smell
Whining or clunking sound
Genuine Transmission Replacement
When an automatic or manual transmission gets excessive wear or damages, the only way to restore performance and reliability is by replacing the transmission. Transmission Replacement is a time-intensive service with complicated service requirements best handled by an expert, such as one of our Certified Nissan Technicians.
If your Nissan vehicle requires Transmission Replacement, we invite you to Nissan of Tustin to get the highest quality service possible from the experts that understand your vehicle and have hands-on experience performing its transmission services. Our Certified Nissan Technicians will remove the defective automatic or manual transmission and install a Genuine OEM Nissan transmission to restore peak performance, driving comfort, and reliability.
Every Nissan car, truck, van, and SUV have a transmission system that takes power generated by the engine and sends it as variable torque into each drive wheel. The transmission is sophisticated technology with complicated inner mechanics needed to deliver variable torque, including gears, rings, seals, sensors, transmission fluid, and electronic control unit.
Schedule Service
---
Our Service Center Amenities
Kids Play Area
Complimentary Starbucks Coffee
Complimentary Snacks
Beautiful New Facility
Luxurious Waiting Lounge
Vending Machine
Certified Nissan Technicians
Friendly and knowledgeable Service Advisors
Genuine OEM Nissan Parts
Complimentary Shuttle Van
Rental Vehicles Available
Hot Tea
---