Experience the world of Nissan ARIYA
Be the First to Know and Reserve Your Place in Line!
OVERVIEW
Force of wonder (*)
Introducing an electric crossover from Nissan. It's the purest expression of Nissan Intelligent Mobility. A force to unlock the power within. You. Me. All of us. Moving beyond with capability, precision and style. (*)
DESIGN
Refined minimalism on the horizon
ARIYA is the stunning expression of Nissan's new vision. A single horizon line replaces fussy contours. New thin LED headlights shine at night, then disappear during the day. The final touch? A new illuminated badge to light the way forward. (*)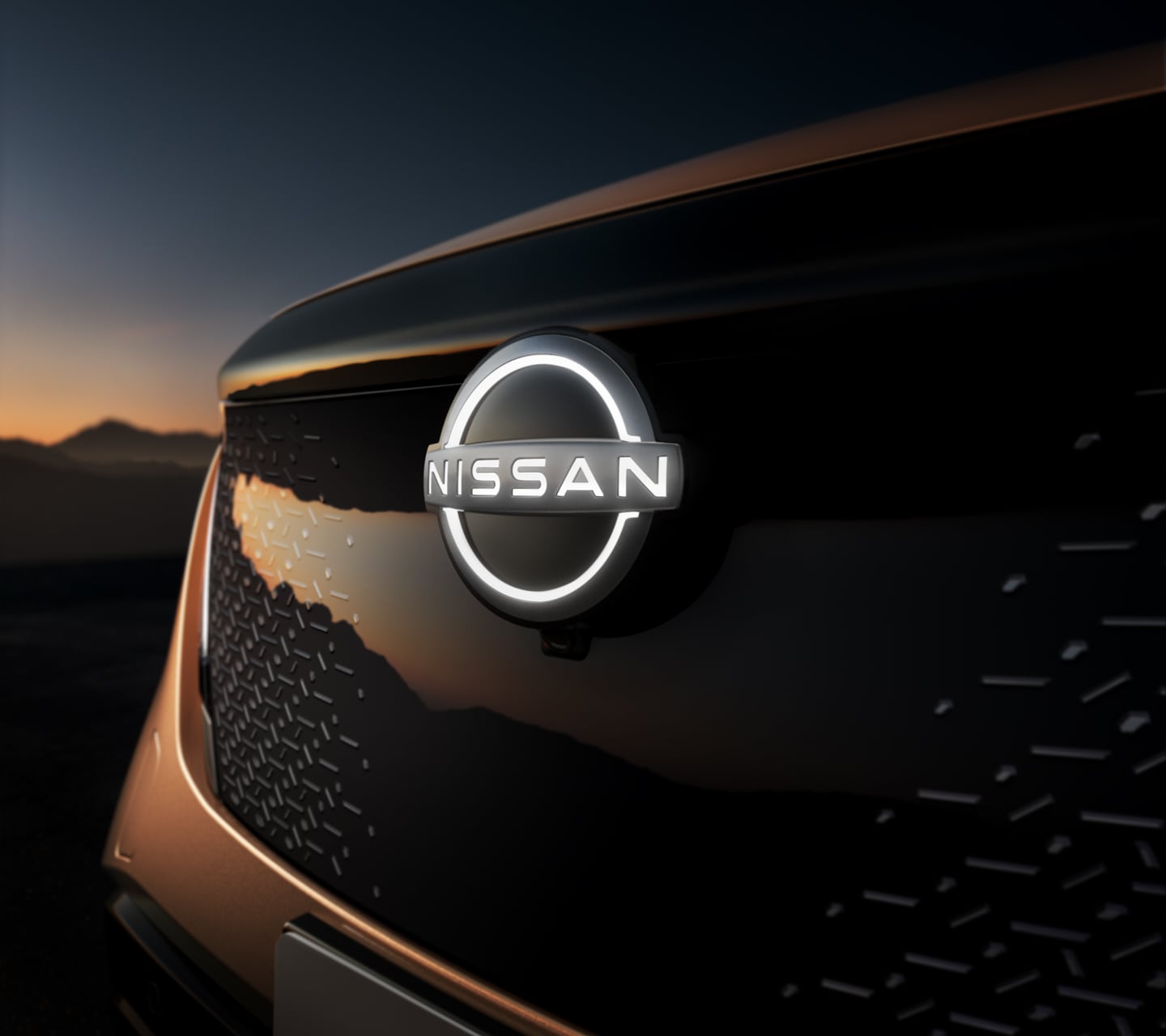 INTERIOR SPACE
A new kind of interior for a new kind of driving
Please come in. Nissan ARIYA is refreshingly open, so you can breathe and relax. If you want a few extra inches, slide the center console back. The flat floor adds to the spacious feel, while the glowing lantern creates a serene ambience. (*)
EV PERFORMANCE
Unexpected Power
With dual motors, e-4ORCE All-Wheel Drive delivers smooth performance. Experience up to 389 hp and instant acceleration with up to 100% power to the front or rear wheels. Power that enhances all-climate traction, comfort and cornering, while e-Pedal makes everything fun. (*)
1/3: PROPILOT ASSIST 2.0
More confidence. ProPILOT ASSIST 2.0 offers hands-off single-lane driving and hands-on guided lane changs. (*)
2/3: PROPILOT PARK
Press and hold the ProPILOT Park button. Now watch as ARIYA steers itself into a space. (*)
3/3: HEAD-UP DISPLAY
Keep important info in your line of sight. See vehicle speed, navigation and ProPILOT settings. (*)
ASSISTED DRIVE
Drive your way
Nissan ARIYA uses breakthrough technologies to help you with the more demanding parts of the drive so you can arrive feeling more at ease. Driver assist technologies give you different levels of control. Highway traffic? Tight space? Get a helping hand. (*)
BATTERY & CHARGING
Charge ahead
Explore freely. Nothing is holding you back with the choice between standard and long-range batteries and two- or all-wheel drive. (*)
CONNECTIVITY
Interact with a new world
Controls with haptic feedback and large dual displays are just the beginning. Want your favorite apps in front of you? Swipe. Want to hear your playlist? Just ask. (*)
1/4: AMAZON ALEXA®
With Amazon Alexa Built-in, use your voice to play music, find coffee shops or even command your smart home. (*)
2/4: INTELLIGENT ROUTE PLANNER
Create an itinerary via the Intelligent Route Planner. Choose routes with charging stations, including Fast Charging. (*)
3/4: INTELLIGENT ROUTE PLANNER
Create an itinerary via the Intelligent Route Planner. Choose routes with charging stations, including Fast Charging. (*)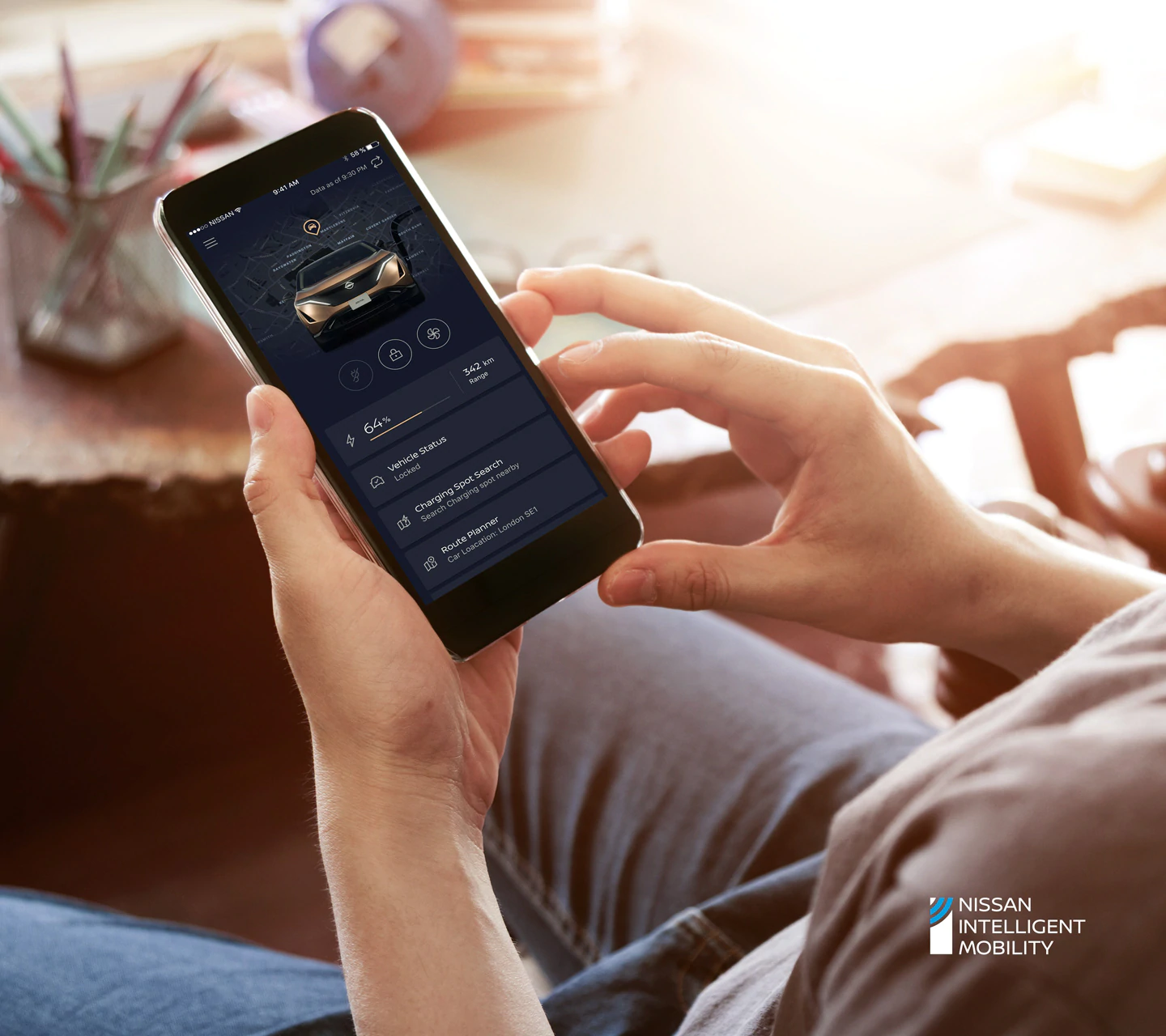 4/4: NISSAN APP
Stay connected to your Nissan ARIYA - and get to know your vehicle with the Nissan App.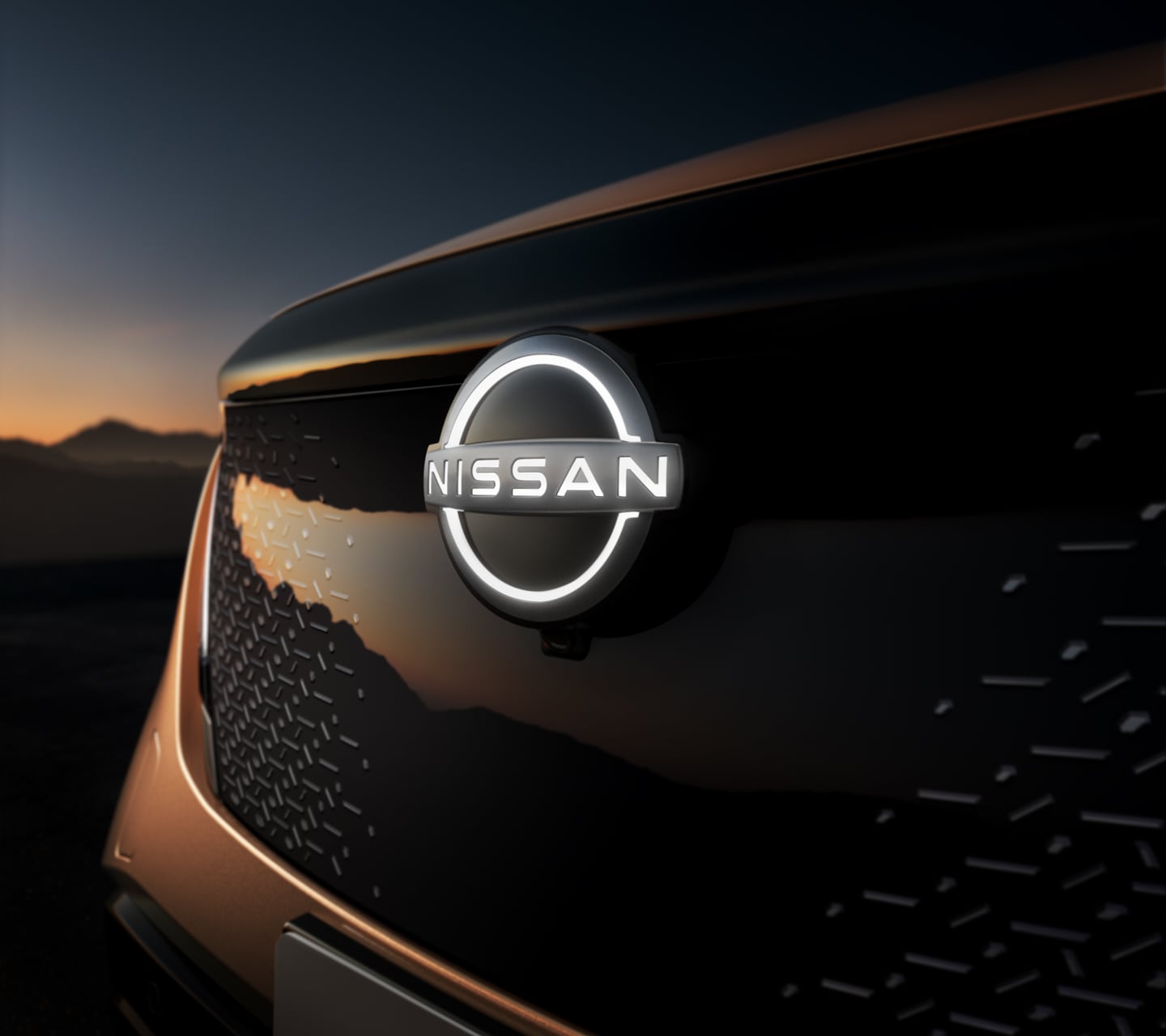 1/4: Ariya 2WD Standard Range
Next-generation technology for daily commuting and family outings. (*)
2/4: Ariya e-4ORCE Standard Range
Power across all four wheels enhances your confidence. (*)
3/4: Ariya 2WD Long Range
Longer range when you want to escape the city. (*)
4/4: Ariya e-4ORCE Long Range
The ultimate combination of performance and technology. The pinnacle experience. (*)
SPECIFICATIONS
The right ARIYA for you
Find the perfect fit. The choice between two batteries and two drivetrains — including e-4ORCE all-wheel drive — offers you a tailored experience.