Why Buy 2020 Nissan Altima in Tustin CA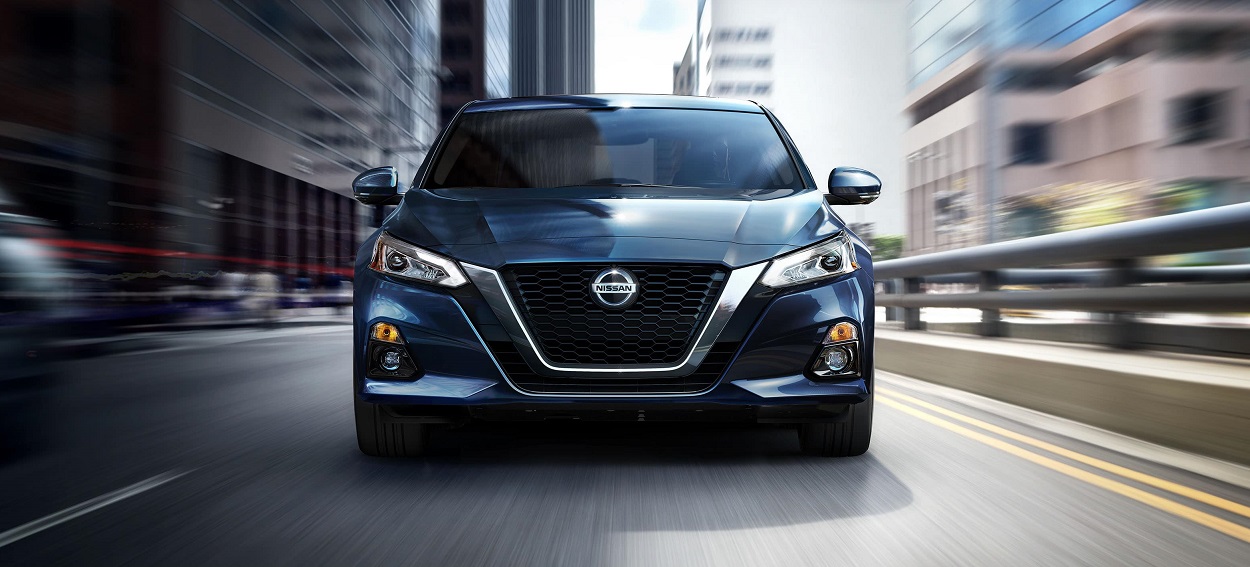 View Inventory
Vehicle Overview
The contour of the new 2020 Nissan Altima makes a statement. It's a subtle, sultry announcement to the world that the Altima is finally serious about crafting a legacy for itself in the midsize sedan market. The Altima has always been a "nice" option, and a standout value, but this year it aspires to be more. Nissan committed itself to an Altima design that brings the brand forward into the new decade, armed with a mountain of technology features and intelligent mobility design principles. The result is stunning. If you thought the Altima was a good value in the past, you're about to be blown away by the way it evolves in 2020.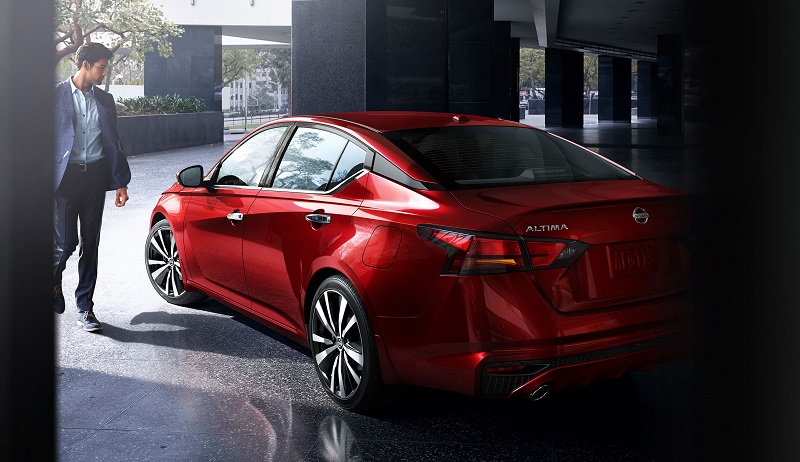 Exterior - 2020 Nissan Altima
We mentioned that the outline of the new Altima is ultra modern. It doesn't just fit in with other midsize sedans anymore. It's carving its own niche here, sitting in a class by itself. The standard wheels on the S model are 16" steel wheels with bolt-on wheel covers, a nice touch for a starting point and a good idea of just how advanced you can make your Altima this year. The SR features 19" aluminum alloy wheels for a truly inspiring look that shines against the unique shape of the new Altima. The SV has a power sliding glass moonroof, a dual interior and exterior feature that highlights just how luxurious the new Altima can be with the right budget. With 7 trims to choose from, you can outfit the Altima for budget style or you can make it one of the most luxurious midsize sedans on the market. The choice is yours.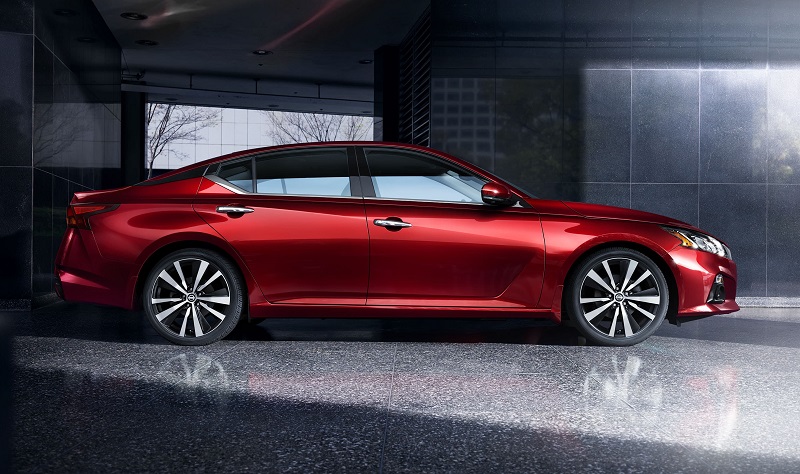 Interior - 2020 Nissan Altima in Tustin
The interior of a midsize sedan has a long list of features it needs to have in order to be adequately equipped, and you'll find that the new Altima doesn't fall short on anything this year. It is packed with all the technology you need to stay connected to your social media apps and contact features. Voice commands keep your hands on the wheel while still allowing you to touch base with important people in your life. Spaciousness and clever storage solutions are richly strewn throughout the cabin. A NissanConnect 8" touchscreen display is standard on the base model S, located at just the right position for the driver to maintain control over all the infotainment features. Apple CarPlay and Android Auto are standard this year, a must-have for today's midsize sedans. We're pleased to see the Altima finally find its soul here in the new year.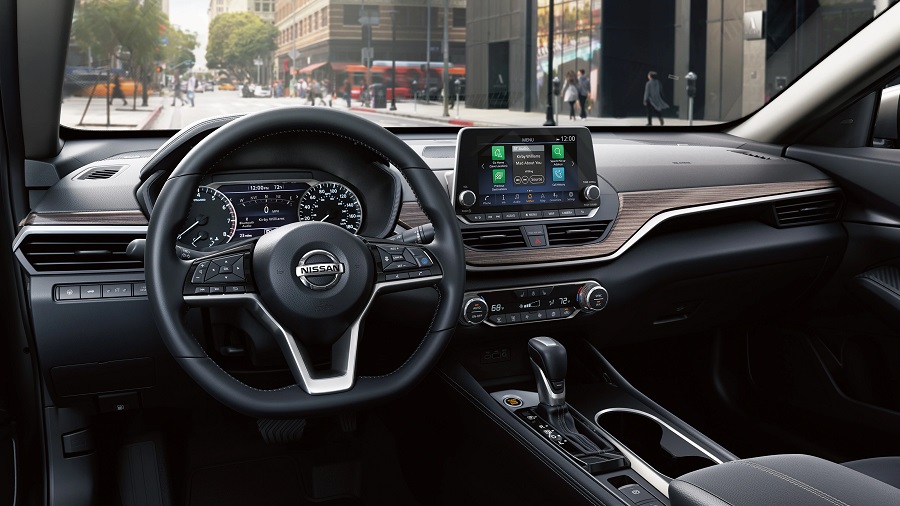 Mechanical - Nissan Altima specs in Tustin
Both engines are combined with a continuously variable automatic transmission configuration for maximum efficiency and responsiveness. When you say go, the Altima doesn't ask questions. It just goes. The stronger engine is front-wheel drive only, but if you opt for the standard engine, you'll be able to grab all-wheel drive. You can talk things over with our sales team to debate the positives of the two choices.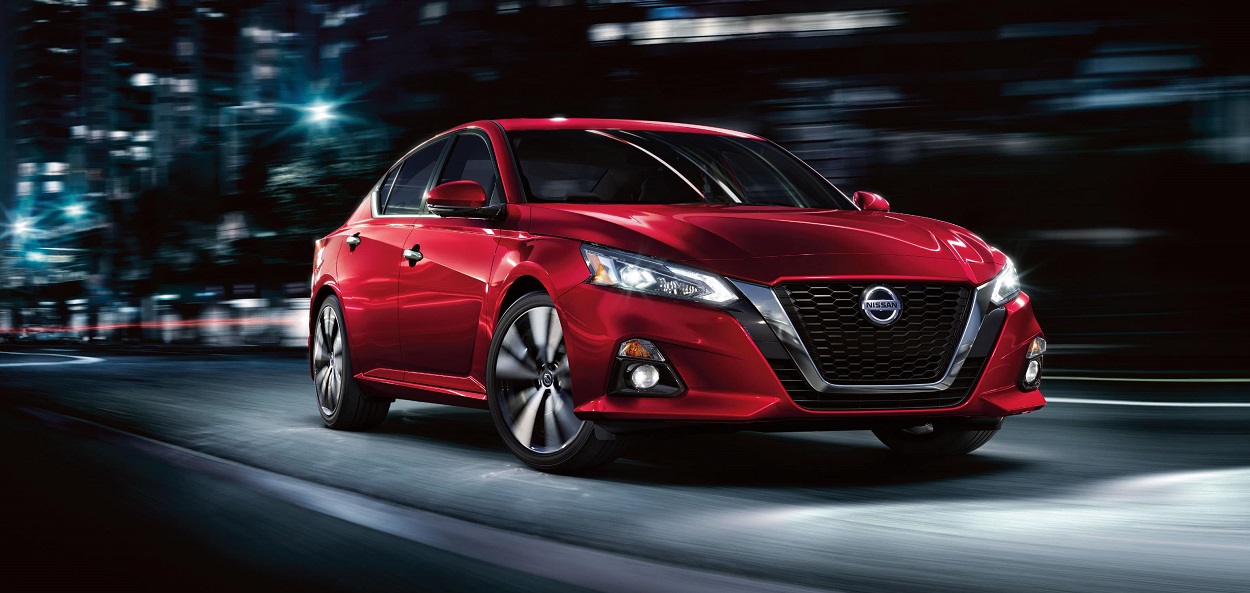 Powertrain - Nissan Altima specs in Tustin CA
A standard 188 horsepower 2.5-liter four-cylinder engine kicks things off on an economical, but powerful, note. If you've been driving for awhile, you know that even a vehicle with 188 horsepower is going to have comparatively nice acceleration and responsiveness. If 188 horsepower isn't enough for you, Nissan makes it easy to power up your Altima. A 248 horsepower 2.0-liter four-cylinder engine is turbocharged and ready for duty. If you crave an Altima that can race past the pack, then you'll want to grab a trim with this option.
Safety - 2020 Nissan Altima dealer
Nissan's Intelligent Mobility has been big news in the industry, and you'll find that your 2020 Altima is smart and snappy. The S model is nicely armed with forward collision warning, a rearview camera, and automatic emergency braking. Awareness is part of safe driving in the modern world, and Nissan believes in giving their drivers all the advantages of modern technology. Your Altima can be outfitted with optional features than enhance your safety profile as well. For example, the S can be equipped with blind spot monitoring and rear parking sensors, along with a host of other features. What you should take away from this brief overview of features is that you have flexibility when outfitting your Altima with safety - and other - features. You can outfit it for economy or you can go all out and spare no expense. Safety is one area we recommend spending just a little more on. Your family deserves a safe haven while they're going places in the new Altima.
We love the Altima's revived spirit and new look. It's a model that now captures a larger cluster of buyers. You don't just have to buy an economy Altima anymore. You can recreate the Altima in a much sleeker, more luxurious image. If you are interested in the Altima this year, we don't blame you! Give us a call to schedule a test drive and discover all of the neat things it has to offer you.
*Article for general informational purposes, for complete details please contact the dealership.