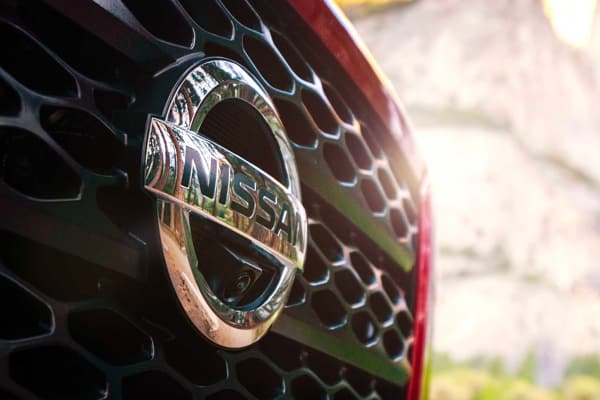 Get Approved
We'll work with you to get the car of your dreams, apply for financing now!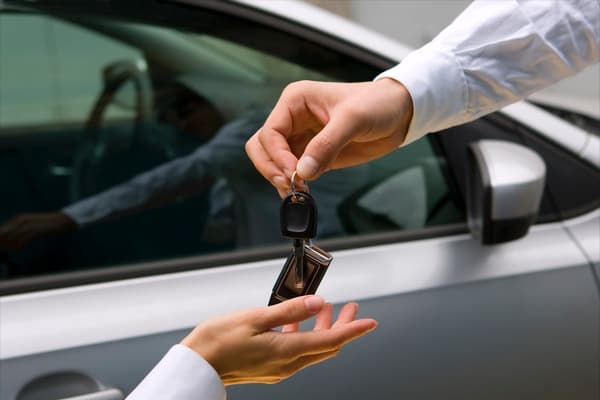 Sell Your Car
Looking to trade-in or simply sell your vehicle? Use our quick online appraisal tool to get an estimate.
Nissan


Certified Pre-Owned

Only Nissans that meet our high standards qualify for Certified Pre-Owned status. Benefits include a comprehensive inspection, clear title, warranty, roadside assistance and more.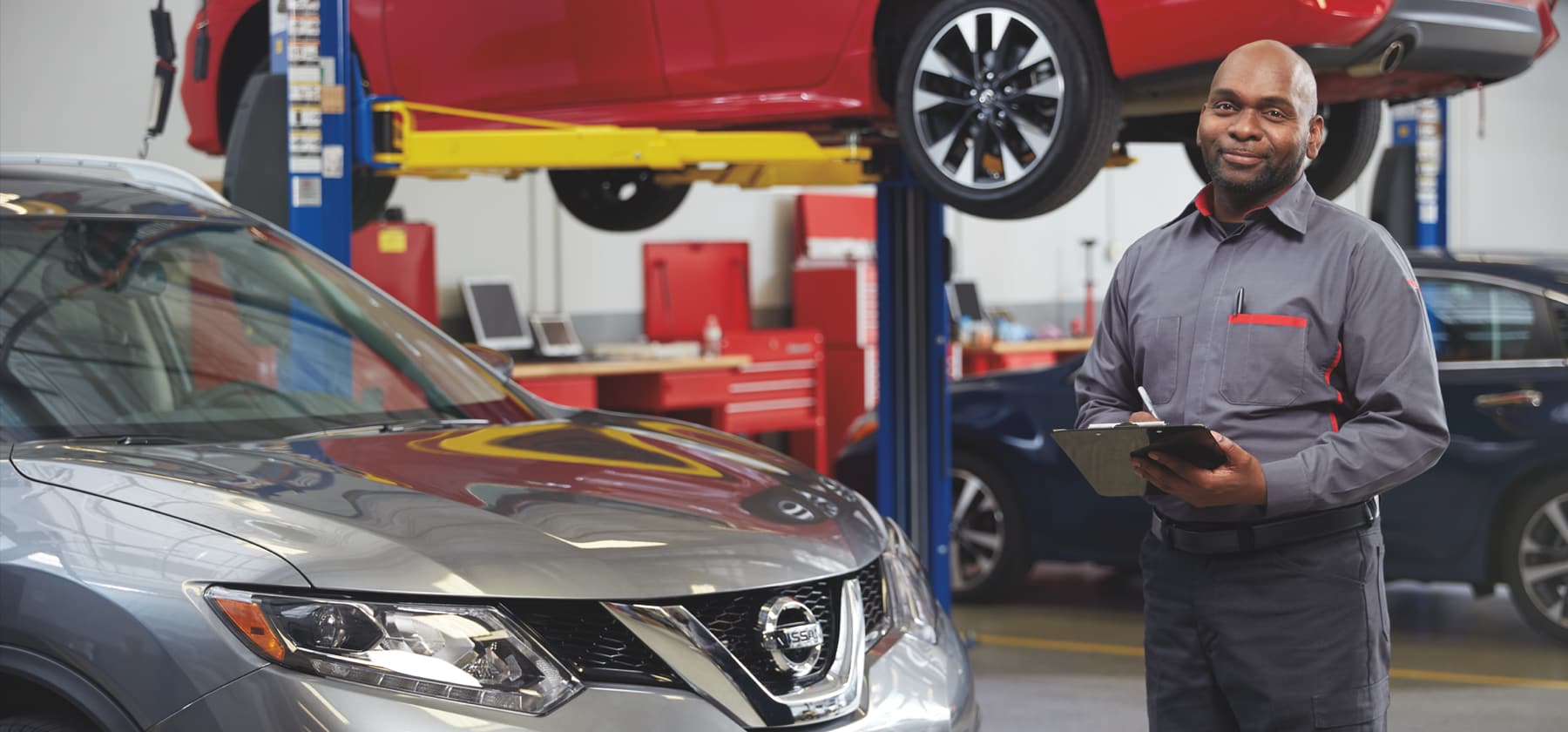 Nissan of Tustin


Services All Makes

Whether you have a vehicle that needs to be fixed or simply need to bring one in for routine maintenance, Nissan of Tustin's trained certified technicians are ready to help.
Our Recent

Reviews

purchased my car here with a great help from the staff from Sayda the salesman and the sales gm Jermey and the financial advisor Joon all helped and made my purchase a good one. If you are looking to purchase a vehicle come here first they will not disappoint!

(Translated by Google) The service you received was excellent from the first call I made to schedule an appointment. Yoni and all the staff were very kind to me, thank you.!! 🙂 (Original) El servicio que recibe fue excelente desde la primera llamada que hice,para agendar una cita Yoni y todo el personal fueron muy amables con migo,gracias.!! 🙂

(Translated by Google) Many thanks to Jonathan Davila and Jeremy for helping me with my new car. They helped me a lot, they gave me a good price, I recommend that you go to Jonathan Davila, he will help you a lot. (Original) Muchas gracias a Jonathan Davila y a Jeremy ayudar me con mi nuevo carro. Me ayudaron mucho me dieron un buen precio se los recomiendo que vallan con Jonathan Davila es les va ayudar mucho.

Kind and friendly. They made the process so easy

Cash was extremely helpful and knowledgeable in getting my car serviced. He was able to order the parts that would be needed and arranged to have the service done the next day. He was right on target as to how long the service would be. Finally all of your personnel are very courteous.

The person who took me home Valentino was superb professional and friendly.... awesome

Service is always on time and thorough. Everything to be done is discussed before and results after. Items necessary for the next service visit are also discussed. Carl, Juliana and Geoff are always courteous, thorough and thoughtful. BTW, we really appreciate that the dealership provides a ride home and pickup when service is completed.

Very professional and accommodating dealership! Would recommend for purchase and for service!

Jeff Coward is Great 👍 👌 Awasome Service Adviser always been there for Optimum Professional Property Management services 😉 I really appreciate what he does for our vehicles at all the time. I recommend Nissan of Tustin

I came in for a last minute oil change and had a fantastic experience with Paul's service at Downey Nissan. He went above and beyond to ensure my car was properly serviced and kept me informed throughout the process. I highly recommend Paul, Randy, or Herby for anyone seeking exceptional customer service. Their professionalism and dedication are the reasons I keep coming back to Downey Nissan.

Service rep kept us informed in all aspects of our vehicle maintenance

The Service Team is courteous and professional. They keep you apprised with any issues with your car, and let you know which items are higher priority.

Excellent 1 2 3 4 5 66 7 8 9 10 11 12 13 14

A few weeks back, I decided to look into 2023 Titan Pro-4X trucks. There were a handful of this particular model at dealerships within reasonable distance, but Nissan of Tustin was nearest to me and had one in the color with options, that was on top of my want list. I've had a wide range of experiences at dealerships over the years, so I always go in open minded but also willing to leave if the experience doesn't feel right. My experience at Nissan of Tustin was pleasant from start to end! Tuan Do assisted me and was great to work with - super helpful, very friendly, easy to talk to! I then worked with Jaime Tapia on the price. Jaime was willing to work with me, very transparent and straightforward, making negotiations very comfortable. We met on a price we were both happy with, so I moved forward with making the purchase. I was honestly surprised by how smooth things were going and that's a testament to both Tuan and Jaime! Moving on to finance, I worked with Flavio Onofre who continued the same amazing service! Flavio was great to work with, very helpful and accommodating. He was thorough but also made the financing process quick and easy. Before I knew it, I was driving off in brand new 2023 Titan Pro-4X! But Nissan of Tustin's great service did not stop there. I received a call, on my way home, from Tuan asking if I could return to sign some paperwork. To my surprise, Flavio found an additional rebate and moved quickly to update my contract and saved me more money! Then a week or so later, I realized there were a couple items included in one of the added packages, that were not in the truck; there were so many added options that I didn't know everything included until I thoroughly reviewed the window sticker. I reached out to Tuan and he worked quickly to get those items ordered for me! I felt compelled to share my experience because it really was the best car buying experience I've had. Thank you again to Tuan, Jaime and Flavio for your great customer service! I definitely recommend Nissan of Tustin!!

I came in recently for an oil change and as always Cash took care of it. I never have to worry when I bring my vehicles in for anything.

So far they have treated us very well in the initial purchase of the car and the initial minor warranty service.

Outstanding service! I want to give a huge thank you to Yaneli Bernal and German Flores for being so helpful and supportive throughout my experience at the dealership. Yaneli was knowledgable and friendly during our test drive and explained all the features the car came with. She was attentive and thorough with every question I had and also gave me a brochure of the model to look over every fine detail of the vehicle. German and Yaneli went above and beyond to locate the exact color and premium package for the Nissan Altima SR and offer a great trade in value of my car. They were very informative with every warranty and gap options available and presented the best deal possible for the car. I had a great experience buying from Nissan of Tustin and once again shoutout to German and Yaneli for making it possible to drive off with a new car! Thank you!

My front right sensor wouldn't stop beeping as I was driving home from a doctors appointment-so I called and made an appointment for the next day as it was around 5pm. I took it in for the sensor issue and an oil change so when Jeff went to inspect the vehicle for service he noticed my right front bumper had been hit knocking the plastic bumper out of place and he showed me. I told him since there was no body work could they inspect and repair the sensor issue. As long as its $500 and under since my insurance has a $500 deductible. They let me know they put the bumper and dislodged light and bumper for me for around that. And offered me a car for the night since it was kept overnight I love Nissan of Tustin. They always take great care of me! Jeff is always my service person that I ask for. He always friendly, happy, professional, super helpful and lets me know what is going on I bought my brand new Maxima from them 5 years ago and they have always serviced it since day one. I would never take my car anywhere else!!

It was a great experience dealing with the Nissan's Sale Rep ''Jonathon Davila". He was very helpful, professional and friendly. He was not pushy and gave clear and distinct instructions on how to navigate my new Nissan Pathfinder. With his help I walked out happy with a new car. I highly recommend this Dealership. It was a pleasure to meet ''Jonathan''.

It was amazing services and it met my needs, Especially the team who helped me they were great and nice. And , again thanks for my new veichel I am so happy of it...

They listened to us and then they found the car that satisfied our needs. The they were very professional in every way.

Jeff was very helpful and informative regarding the service that was needed for my car. The service was prompt and I appreciated the car wash!

Tuan was awesome in working with us to get my old car traded in and get me into the Sentra that I wanted. Thank you guys!
Welcome to


Nissan of Tustin
Nissan dealer near Los Angeles CA
Why Visit Nissan of Tustin
At our Nissan dealership serving Orange Costa Mesa Garden Grove Irvine, we are honored to serve your automotive needs today. We specialize in new vehicle sales, and we go the extra mile to help you get into your new vehicle by assisting with the auto loan process. More than that, we want to continue serving your needs through our automotive service and repair shop. When you choose our dealership in Tustin California as your own, you are assured that our friendly and knowledgeable associates across all departments will stand by you today and in the years ahead.
Have you checked out the new models in our line recently? Many of our models show off an updated look and introduce innovative technologies and features. Each year, our line is improved in incredible ways, and our sales reps are available to show you the most recent improvements when you stop by our showroom in Tustin California soon. Today's lineup has something for all drivers. From power-driven coupes and gorgeous sedans to versatile SUVs and durable trucks, our lineup includes models from many vehicle segments. With several trims, packages and individual add-ons available for each model, the opportunities available to you at Nissan of Tustin are exciting. Are you ready to stop by our Nissan dealership to view the possibilities in our showroom?
Throughout Nissan's history, our vehicles have been rightfully known for their exceptional performance capabilities and their long-lasting durability. We want you to enjoy the reliability and stellar performance capabilities of your Nissan for as long as possible. The combined effects of age and wear can be brutal on a vehicle. Eventually, these effects will lead to significant repair issues and could even cause a breakdown. Through our dealership's auto service shop serving Orange Costa Mesa Garden Grove Irvine, we will do our critical part to safeguard your vehicle from these effects as much as possible. Our technicians have been professionally trained on the care of our specific models, so they know how to perfectly address each model's service needs. Whether your vehicle requires its scheduled maintenance services, an inspection or even repairs, we always instill superior workmanship in our efforts. To further elevate the results that we produce for our clients, our techs only install Nissan-specific OEM replacement parts in our customers' vehicles. Regardless of the type of professional attention that your car, truck or SUV needs, we encourage you to call ahead for a service appointment today.
Our exceptional services available to our customers in Tustin California and surrounding communities extend to the extra effort that we make in our financing department. We understand the importance of competitive financing terms for your next auto loan. In fact, some of our customers will not move forward with their purchase plans if they cannot set up car loan payments that are manageable for their budget. At our Tustin-area auto dealership, we proudly continue to serve you throughout your purchase experience and beyond, and this extends to the loan application process. Our car loan application page is available on our website for you to access and to fill out today. Within a few minutes, you could be submitting your loan application to us. When you do, our team will take over and will explore the loan programs offered by many lenders. Our affiliated financing companies are reputable, and the variety of programs that they offer means that there could be a great loan available for most drivers. We do all of the research for you, and we will quickly present the top loan terms that you qualify for. Are you wondering what terms you may qualify for? Apply for your next auto loan online today.
Across every department at our Nissan dealership serving Orange Costa Mesa Garden Grove Irvine, our team is passionate about providing our valued clients with superior, personalized service. We are eager to extend our knowledge and expertise to you so that you can pick out the perfect new vehicle for your needs, get a great loan for that vehicle and continue to enjoy its hassle-free use for years. Our Nissan of Tustin dealership is open with convenient business hours throughout most days of the week, and we welcome you to visit at your convenience.