Nuevo Nissan Kicks Garden Grove
Exprésate con más fuerza con los Nissan Kicks® 2020. Mueve tu estética con opciones de personalización de siguiente nivel y estilo en todas partes, tanto por dentro como por fuera. Desplázate por la ciudad a tu manera con el manejo preciso y las funciones avanzadas de asistencia al conductor de Kicks. Siente tu lista de reproducción como nunca antes con los altavoces Bose® UltraNearfieldTM disponibles que están integrados en el reposacabezas. Esta es la autoexpresión. Esto es Nissan Intelligent Mobility.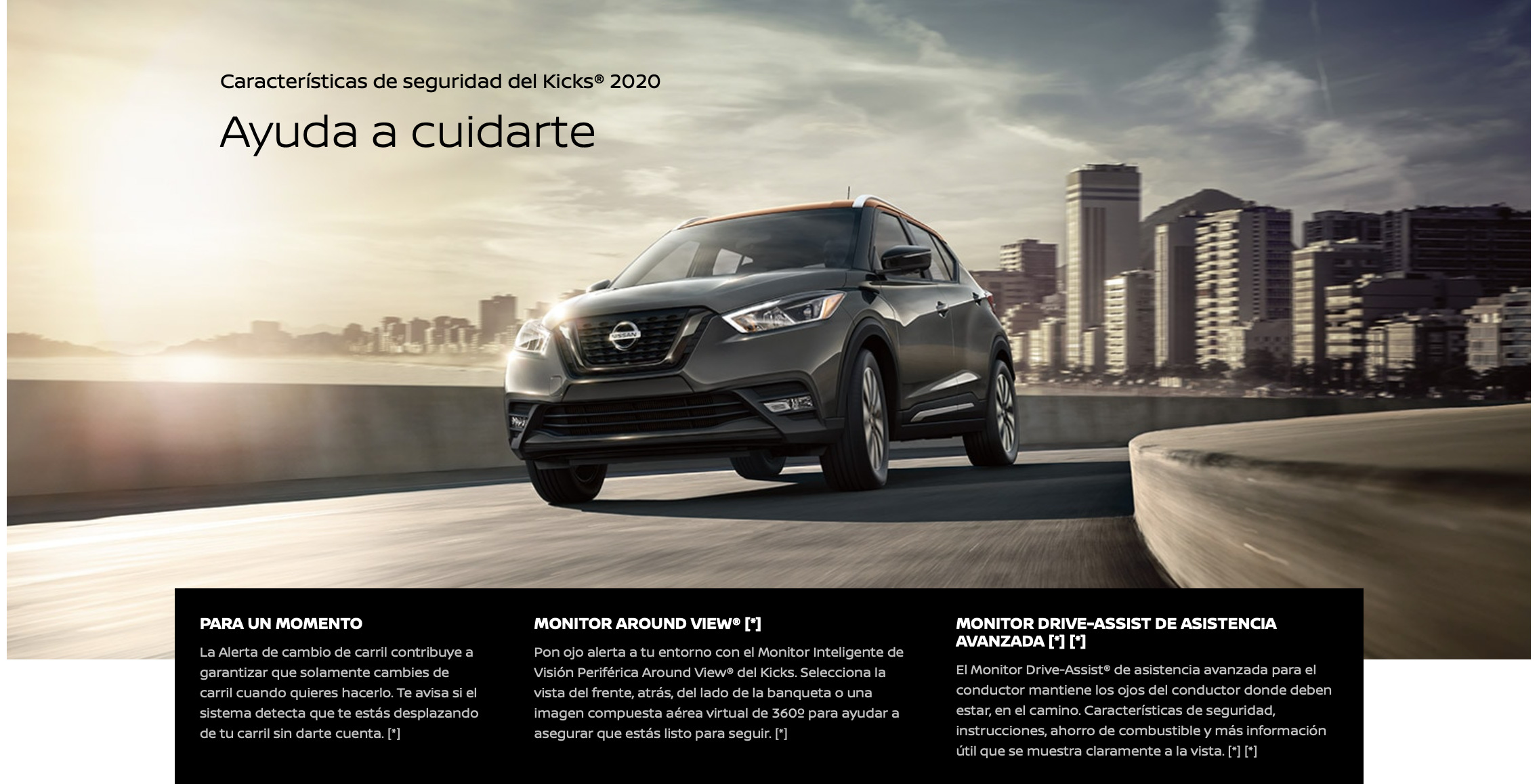 Porque errar es de humano, es bueno contar con un respaldo cuando ocurre algo inesperado. El Kicks ofrece un conjunto de características Nissan Intelligent Mobility disponibles que pueden intervenir y tomar medidas para protegerte de los problemas.

Funciones de seguridad, direcciones, rendimiento de combustible, y mucho más: disfrutarás con más vistas de pantalla que nunca en el monitor a color de 7 pulgadas Drive-Assist de asistencia avanzada para el conductor. El monitor inteligente de visión periférica disponible en tu Kicks, facilita el estacionamiento con una vista virtual aérea compuesta de 360 grados. Acercamientos seleccionables de pantalla dividida que te ofrecen vistas delanteras, traseras y del lado de la banqueta. ¿Hora de tomar un descanso? El Sistema Inteligente de Alerta del Conductor monitorea tus patrones de dirección y, si detecta somnolencia y la necesidad de un descanso, te avisa con un sonido.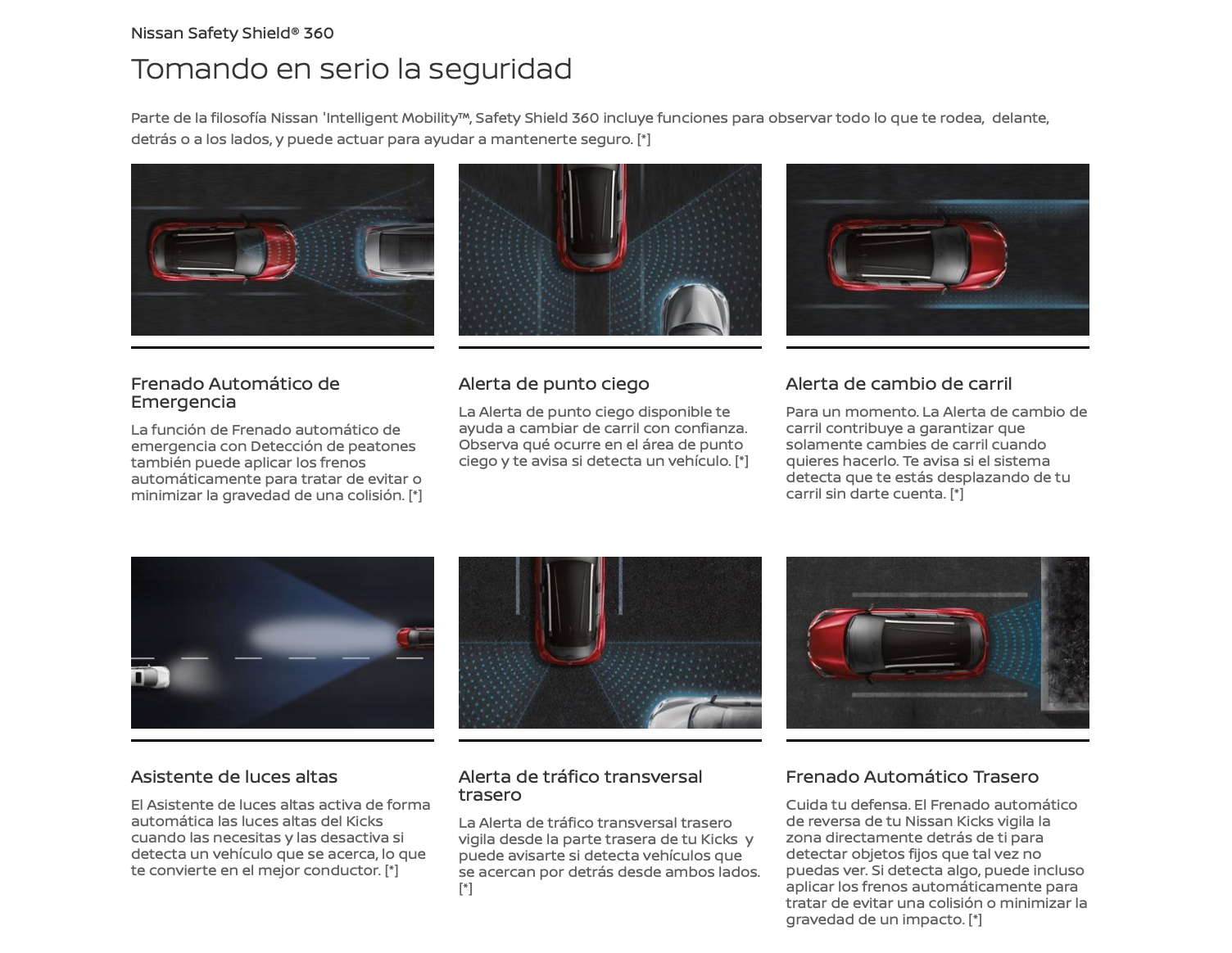 Controla tu estilo, por dentro y por fuera. El Kicks cuenta con impecable conectividad, diseño interior con acabados por expertos e incontables opciones de personalización.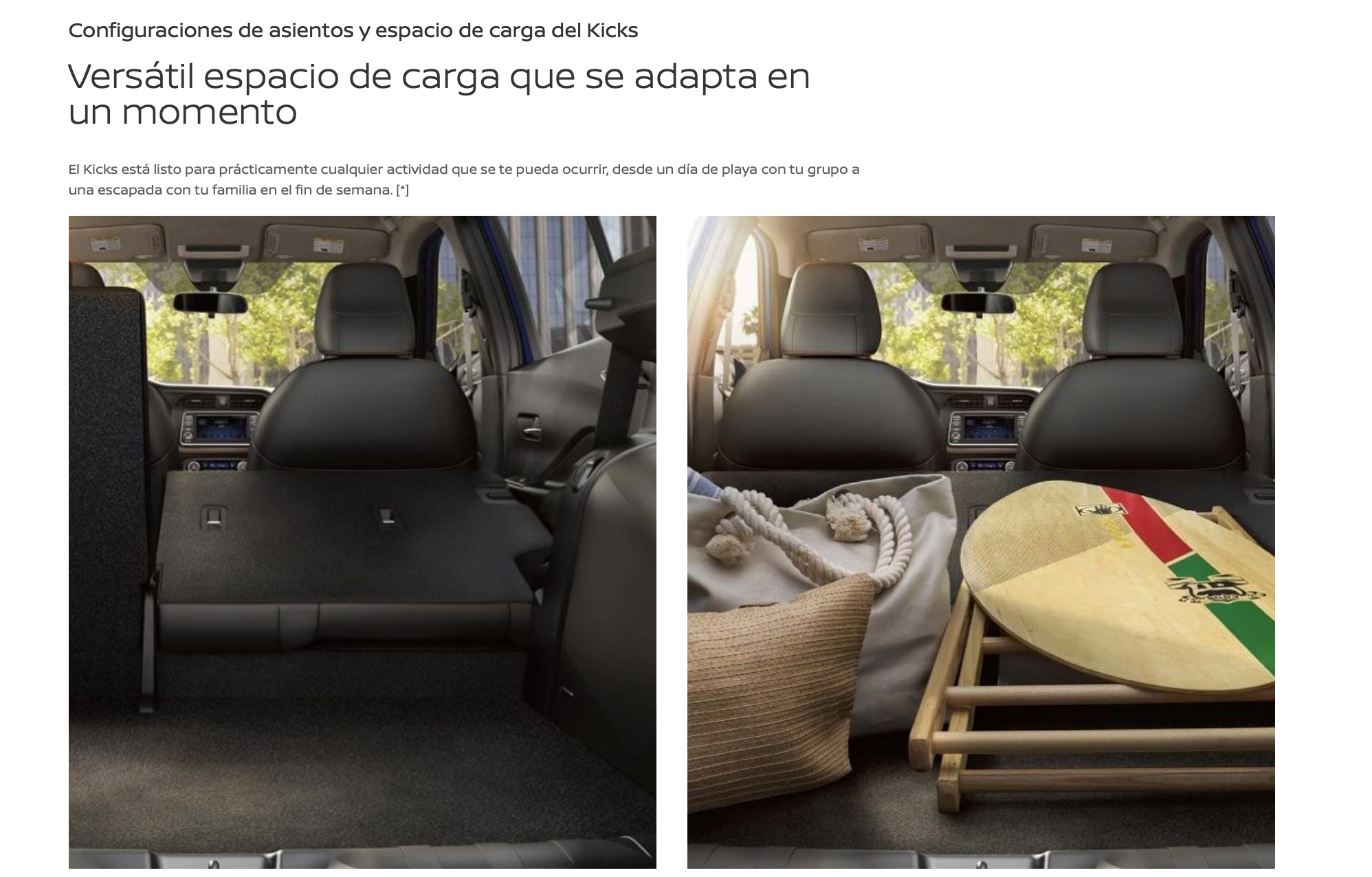 ESPACIO PARA LA CARGA PERSONALIZABLE
El Kicks ofrece versátiles configuraciones de carga y espacio, con hasta 32.3 pies cúbicos y asiento trasero dividido 60/40.

UNA CÓMODA CABINA PREMIUM
Artesanía excepcional del Kicks donde quiera que mires. Desde los detalles más pequeños hasta los elementos más grandes, todo está diseñado para ser más llamativo.

OBTÉN UNA VENTAJA (REMOTA)
El Sistema de Encendido remoto de motor disponible del Kicks te permite calentar tu motor desde la comodidad de tu casa, perfecto para las mañanas invernales.

Visítenos en Nissan of Tustin y permítanos ayudarlo a comprar su próximo Nissan. Quedará impresionado con nuestro extenso inventario de vehículos nuevos y usados.


Contacta con nosotros hoy
Eche un vistazo a los niveles de equipamiento del Nissan Altima 2020 que sirven a Tustin, Oange, Costa Mesa, Garden Grove, Huntington Beach y más. Visite Nissan of Tustin para ver nuestra gran selección.